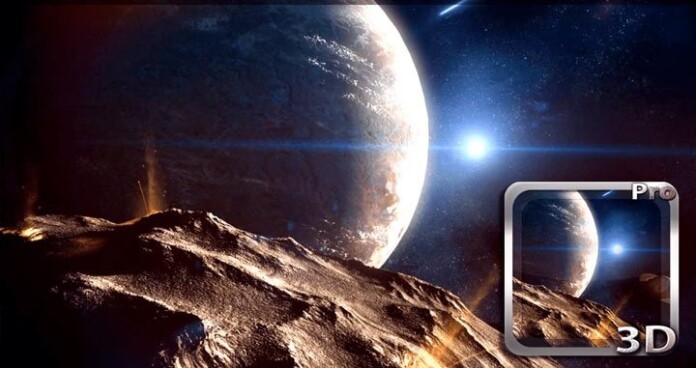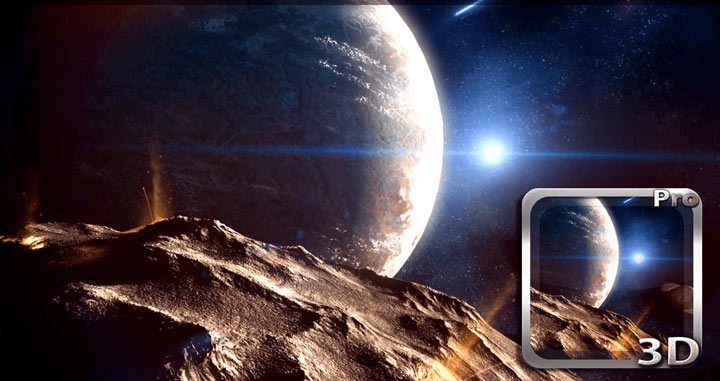 Posting an update to people who like to use live wallpapers on their Android Phone. Here are 3 great ones to add to your wallpapers collection. These are paid Android apps but are currently free at the time of posting.
Planetscape 3D Live Wallpaper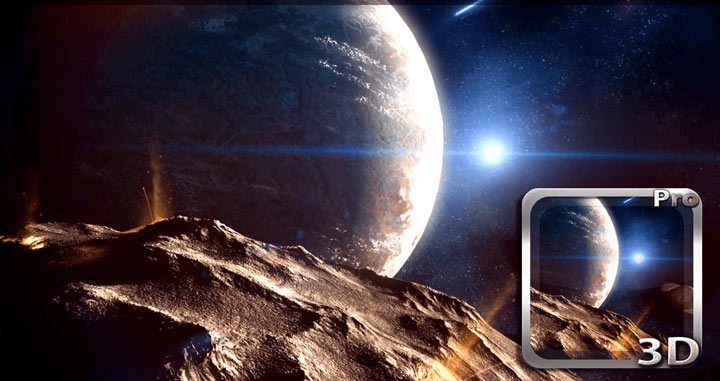 One of the most amazing Space 3D live wallpapers on Google Play for your phone or tablet! Huge 3d space scenario will bring amazing colors and stunning 3d effect to your phone screen. You can choose from 8 camera views, including fantastic cinematic view to explore unknown Solar system. Every planet can be customized to you taste from 10 different possibilities. Also color of Sun can be modified. Range of additional customizing options is available.
Earth HD Deluxe Live Wallpaper
Earth HD live wallpaper brings you the most beautiful and peaceful view of our planet. Stay tuned!

Features:
– Sun/Earth position mode depending on current date
– 5 different Earth themes: Classic, Realistic, Future, Post-apocalyptic, Frozen earth
– Awesome satellite mode demo.
– True HD Earth textures
– HD stars background texture
– Beautiful reflections
– Texture detalization customization
– 4 FPS limiting options to help your phone's battery
– Realistic atmosphere
– Can customize camera distance and offset (especially useful for tablets, helps to take 100% from HD texture detalization)
– Lights on the night side
– Earth's rotation speed customization
– 10 camera modes:
* Free – you can freely observe all corners of the Earth
* Move (left-centered) – perfect for Samsung phones with TouchWiz (where main screen is the left one)
* Move (centered) – perfect for HTC Sense-based phones (where main screen is the center one)
* Orbit (left-centered) – perfect for Samsung phones with TouchWiz
* Orbit 2 (centered) – perfect for HTC Sense-based phones
* Fixed camera
* + 4 new AWESOME animated cameras
– Sun
– 100% 3D using OpenGL ES 2.0 / C++ for best performance
My Log Home 3D Live wallpaper
Enjoy the amazing and soothing atmosphere of My Log Home 3D interactive live wallpaper of log cabin situated in wild nature with the view of the mountains.

My Log Home is compatible with tablets in wide screen mode as well as portrait.

Features:

• Realistic and next-gen graphic.
• Automatic weather with seasons
• 360° seamless and horizontal view around whole scene
• Interactive items
• Gyroscope and accelerometer
• Several color modes such as black&white, sepia and more.
• Lens flares
• Vignette
• Aberration
• Hiding objects
• Choice for selecting your national flag
• Notepad on a wall where you can write short note.
• Function calendar
• Function digital and analog clocks
• Place your images into the scene from your gallery
• Can be used as a portrait or landscape
• Smooth animations
• 7 different camera views
• 3 versions of textures for better optimization
• Particles of dust, sparks, snow and other
• Nice and realistic lighting with a glow
Enjoy these fine live wallpapers on your Android phone or a tablet to mesmerize yourself or your friends.