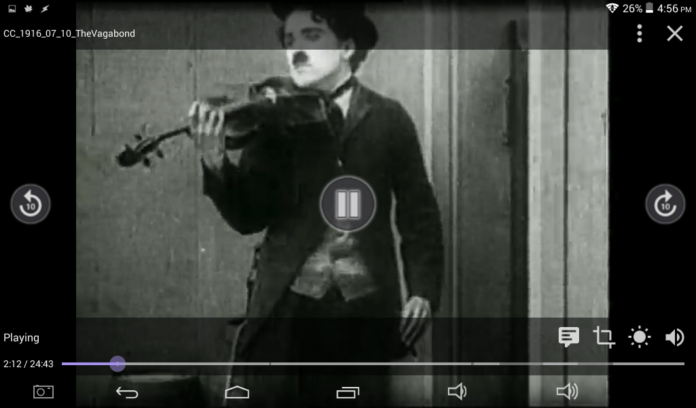 There are many freely available public domain movies and documentaries you can watch online without having to worry about piracy. Archive.org's movie collection and Public Domain Torrents are the well known torrent sites for free movies. Torrents are also a great way to use P2P connections to lower the bandwidth load on the server itself. This is why many communities based open source projects and Linux distributions use Torrent mirrors for their downloads. The community maintains the files, and it's distributed without constant connection to a single server. However, over the decade, Torrents have become synonymous with piracy. As a peer to peer protocol, policing it is hard without implementing severe limitation on the network.
We are going to discuss how anyone can watch free public domain movies and documentaries without wasting precious disk space on your Android device. Over recent years, developers have been able to stream contents of the torrent without having to wait for it to download completely. My first experience on this was hearing about an app called Popcorn Time. The application streamed media files over the P2P network just like how you would watch a YouTube video or a Netflix movie. The development of the app has dried, but the principle has been the same in many other apps.
xTorrent – Torrent Video Player
Ad-supported xTorrent app on the Google Play Store has a lot of customization to stream your favorite movie torrents. It allows you to manage a list of media torrents you can stream on your device or even stream the file in the internal network. Additional feature allows users to keep or delete the torrent and data once the stream is complete so limited device space is not a big problem.
You can have a list of your favorite torrents but you can only stream a single movie at a time. An already downloaded media files aren't deleted if you set the setting to not delete the data after a stream is complete. If you turn the option on, the media file is streamed every time you decide to stream the media.
The interface of the application is easy and self explanatory. you have the option to add a torrent file from the floating action bar or you can directly open the magnet links from torrent sites if they offer it. xTorrent then parses the file content information and offers a popup to select the media file to stream.
Once selected, it starts the download to fill up a cache buffer. The cache buffer is performed to preload content for the media player. Once the cache is enough to play the file, the play options are clickable. You can then select a media player to play the movie on your Android device.
The link displayed underneath the buttons can be used to stream the media in other devices of the internal network.
The Pros:
Torrent list management
Download path and cache control
Local network streaming
Third-party video player support
WiFi only download
The Cons:
Frequent ads (use adblock)
Cannot use an external SD card for storage
Last updated in 2016
no subtitles support
The xTorrent app couldn't use external SD card for data storage on Android 4.4 devices. You can also only stream a single torrent at a time. A background download and ability to stream multiple media in the network might take more resource but it allows multiple people to watch different content at the same time.
Amnis – Torrent Player
Amnis is an ad-free beta version of app with similar feature to stream media torrents. It's currently in open beta testing and free of any adverts. The feature may seem little lackluster, but it does the job without annoying you with frequent ads.
The application provides a grid of tasks you can perform on the first screen. You can load a movie torrent files from the device's storage or URL or magnet links. The add-on section currently contain a few addons for subtitle management. The settings include setting for subtitles, mobile network notification and cloning the the device display on another device (I am not sure what this does yet).
The video player is a basic minimal player with skip ahead and back with seek and subtitle options. There are no gestures available yet.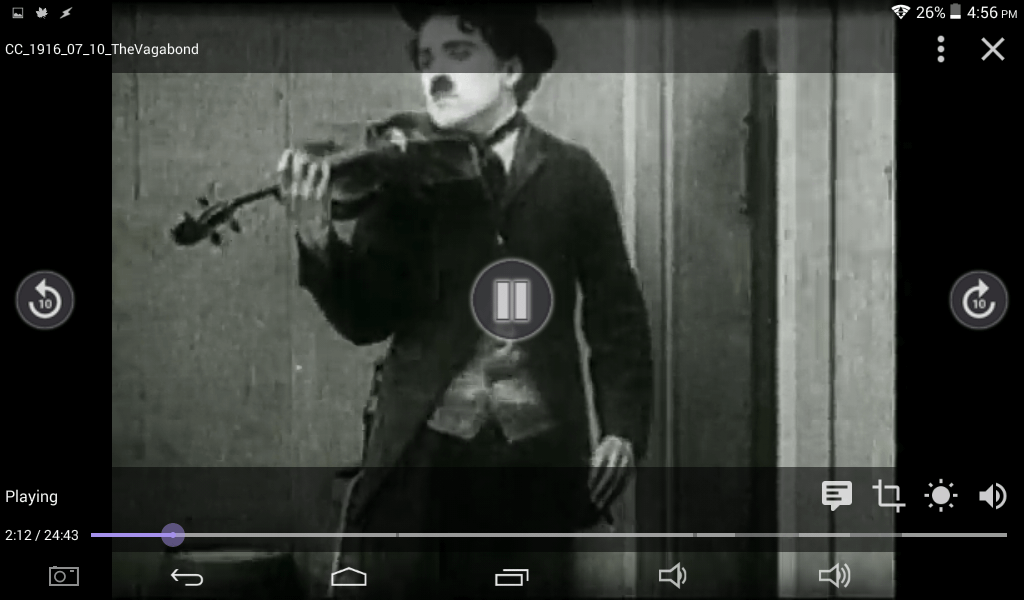 The unique features of Amnis include:
Automatically filter out media files
Notification when downloading on mobile data
search and include subtitles
Add-ons support
No ads (yet)
The downsides are:
No data storage location and cache control
No torrent list management
No third party video player support
Video player isn't very customizable
We also tried to use another app called Torrent Video Player, but it didn't run on our devices. While the interface was straightforward, it didn't play torrent movie those worked with Amnis and xTorrent.  We will try to include it in an future update.
The above listed apps work on any Torrent websites as well. But torrenting and piracy are subjectable to legal consequences depending on your country and local regulations. We recommend you to stick to the public domain movie websites we listed on the first paragraph.
Enjoy your movies on Torrents.