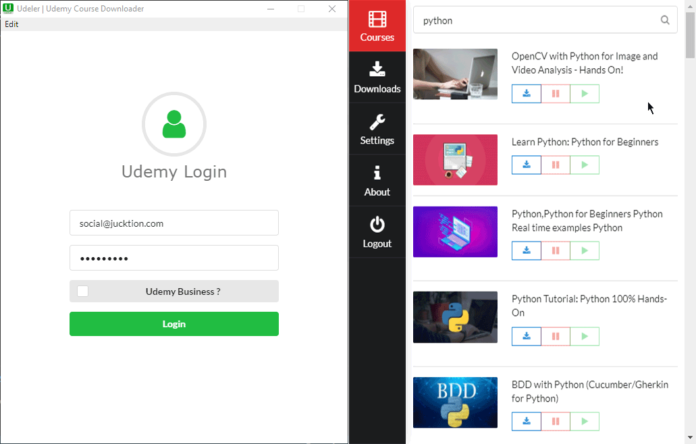 Udemy does not have an application on PC platform. The only way to view your courses is through the web browser when you only need a video player or you may already need to code on the browser. Udeler is an open source cross-platform application that can download videos, attachments, and subtitles from Udemy courses you have enrolled. This is not something to illegally download content that you don't own. This just makes it easier for you to watch videos from your computer. Here's a simple walkthrough of how you can download your own Udemy courses.
Udeler allows you to:
Login to your own Udemy account & download your course/s
Download videos with attachments and subtitles.
Control quality of your downloads
Course material properly arranged in folders
The downloaded course folder is VLC ready.
First, you'll need to download Udeler application from Udeler project at Github. Choose the application dedicated to your operating system and install it. Since the application is built over Electron, it runs on Windows, Linux, and MacOS. Once installed, open the application which will open the Udemy login screen. Here's where you have to login to your Udemy account.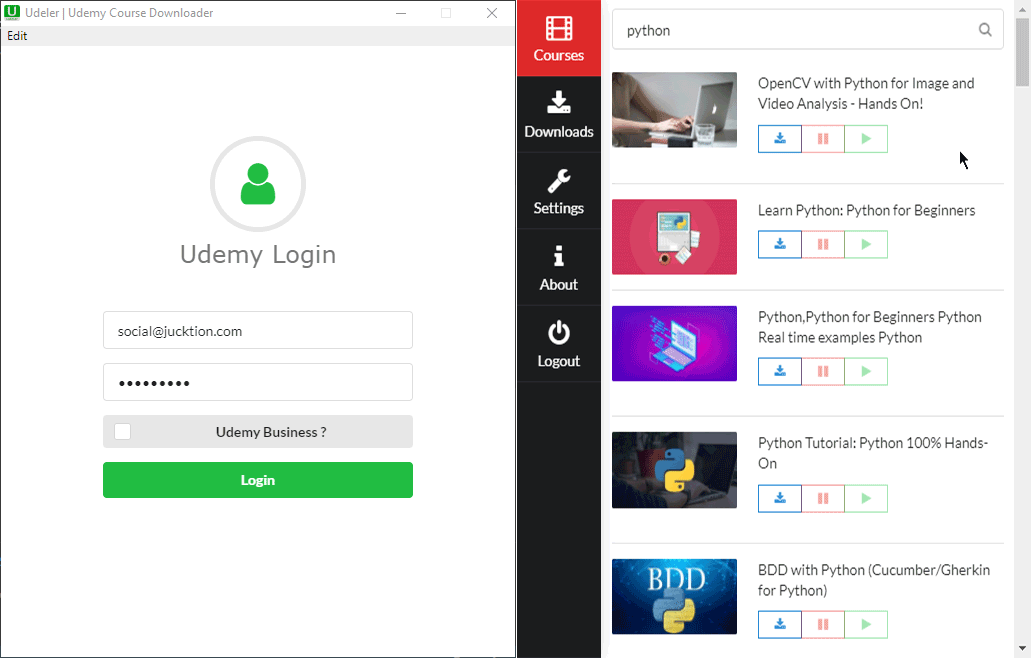 Once, logged in, the application will display the most recent courses you have enrolled. A search bar is also present which will help you find a specific course among all your courses. The three buttons below allow you to download the course, pause the course download, and play the course content. The pause and play features aren't implemented yet.
Once you begin the download, a progress bar appears under the course. The download tab will also have the list of courses being currently downloaded. The course folder is well organized with subtitles well arranged which VLC player automatically picks up when the folder is added to the VLC playlist.
The settings tab allow you to configure settings as to where the download should go, at what resolution to download the videos and to keep or ignore subtitles. This is how your download folder will look like.
You can now watch videos serially with VLC media player and also check attachments related to the course inside the chapter folders. This will help you multi-task if you are already using a browser to learn coding from Udemy. You can set VLC to run beside your browser or as an always on top sticky overlay.