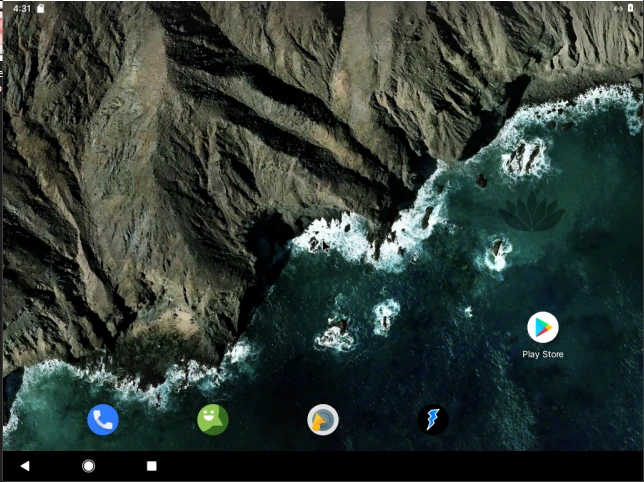 Bliss OS is an open-source rooted Android x86 operating system. Bliss OS brings a myriad of enhancements, features, and a vast device compatibility range. There is even a Bliss OS Go, light enough to run on Intel Atom/Celeron devices. Repurpose your old laptop or PC to give a new life to it. The developers also build Bliss ROM, so they claim Bliss is compatible with any Chromebook, PC, or tablet unveiled within the past decade.
Note: The developers recommend using Bliss OS on a real hardware, rather than a virtual machine. Current Bliss OS (14/15) seems to have a problem with a mouse on Windows. While they list some workarounds with qemu, it isn't for everyone.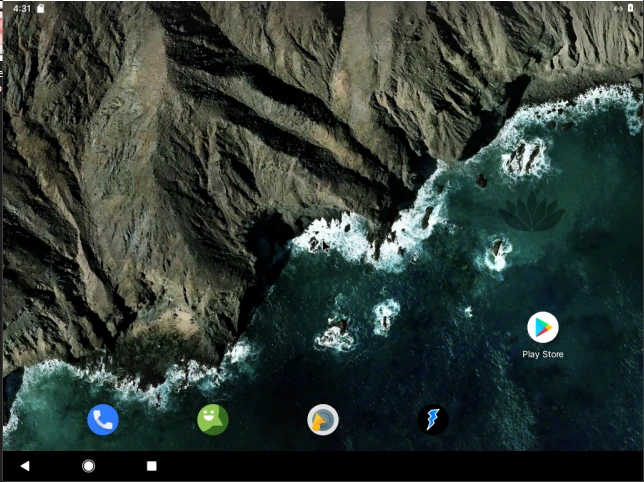 Bliss OS Versions
Depending on your needs, you can choose from a variety of Bliss OS versions:
Each version comes with a minimal set of default apps for basic functionality:
Stock or Vanilla: Minimal apps added. Ideal for product testing.
FOSS: Includes free and open-source apps and app store solutions.
G Apps/GMS: Includes Google Play Services with a minimal set of apps.
Bliss OS Features
No Adware and Bloat
Almost every Android simulator out there contains adware or bloat that's next to impossible to remove. It is understandable that they need a business plan to stay afloat, but their intentions are not always transparent. Bliss OS comes with no bloat, not even Google services, in their base package. You can choose a different build with Open gApps package if you plan to use it with Google Play Store.
Aesthetic Minimalism
Bliss OS is a testament to design simplicity. Forget rummaging through the clutter of pre-installed bloatware to remove them. Think of all the time you've tried to remove bloatware on your phone. You don't have to do that with Bliss. Bliss gives you a minimalist system and design that's yours to customize. It's free from unnecessary bloatware and intrusive adware apps.
Bliss offers an abundance of customizable options for all screen sizes. This flexibility empowers users to tailor their devices to fit any task at hand.
Performance
The team's goal is to achieve both speed and stability for Bliss OS. They have made essential tweaks to support even the most demanding use cases. They also have community-based support on Matrix and Telegram if you run into any problems.
Universal Compatibility
The developers of Bliss OS/ROMs try to build for every device possible. The PC builds feature additional ARM/ARM64 compatibility, allowing you to enjoy your favorite apps on a broader scale. Bliss OS has additional features to improve compatibility. These include support for ARM/ARM64 apps on your PC, hardware-accelerated video decoding using VA-API, and keyboard and mouse control for your apps with the XtMapper keymapper.
Desktop or Tablet UI Flexibility
Bliss OS grants users the freedom to switch between Desktop and Tablet UI based on the launcher in use. You can switch between modes easily to personalize your system experience. Use in-built shortcuts to move through the operating sysem with ease.
Integrated Launchers
When you install and boot into Bliss OS for the first time, a prompt will ask you to set up a launcher. Choose from all these awesome launchers to suit your aesthetics.
Taskbar: An open-source desktop launcher featuring a bottom taskbar and Bliss button (start menu).
Smart Dock: A user-friendly desktop mode launcher offering a modern and customizable user interface.
BoringDroid: An integrated desktop launcher with tasks built into the navigation bar (Only available on 14.10 version).
AOSP's Quickstep: The classic Launcher3 from AOSP tweaked for desktop mode and navigation.
Security with root enabled
Bliss OS employs an immutable system setup as default, ensuring the core of the operating system remains unaltered. This setup also provides a secure mechanism to update and maintain the crucial system structure.
Pre-Rooted with KernelSU
Bliss OS is the first Android-x86 derivative to have weishu's KernelSU working together with the system's immutability. With this feature, apps can easily get root access and install Magisk modules without requiring Magisk or writing to the system partition..
Open Source & Data Protection
Being open-source and part of a non-profit organization, Bliss OS guarantees no data selling or malicious code inclusion. Bliss OS commits to providing consistent security updates and ensuring data safety as a top priority. Bliss OS vanilla builds don't include Google Services. These builds are perfect for users who prioritize security. They come with F-Droid, Aurora, and microG for an ultra-secure user experience
Do you have an old device lying around unused? Why not install Bliss OS on it and make it useful again? You can play your favorite android game, use it as a media streaming device or an entertainment device for the kids. The elegance of design, broad compatibility, and enhanced performance with Bliss OS with a hopefully give your PC a new life.
Bliss OS is part of many open-source projects under BlissLabs, a 501 (c3) non-profit, run by individuals who donate their free time to the project. If you have any interest in contributing, they have a list of specialities they are interested in working with. As with any open-source project, there are bound to be bugs and compatibility issues, be mindful when interactiving with the developers and the community.