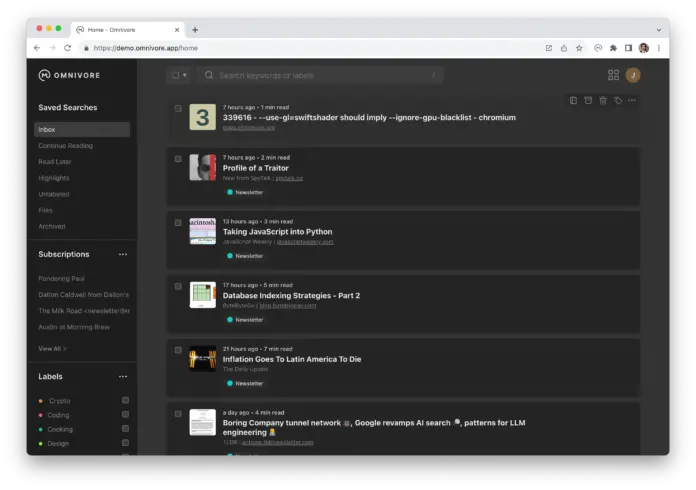 Omnivore is an open-source read-it-later companion for avid readers. Omnivore focuses on privacy, portability and accessibility without locking you onto a single platform. Are you seeking an open-source option for read-it-later services like Pocket, Instapaper, or Flipboard? Then, this could be your platform of choice.
Omnivore lets you:
Save articles and PDFs for offline viewing
Create a unique email address for your newsletters. Your inbox will be clutter-free
It automatically saves your place in long articles
Dark Mode for comfortable viewing in low light
Engage with your reading with the added benefit of labels, notes, highlights, and sharing
Customize your reading list to match your preferences and effortlessly synchronize it across all your gadgets
Open source, self-host able with portability with Obsidian and Logseq
Save Now, Ponder Later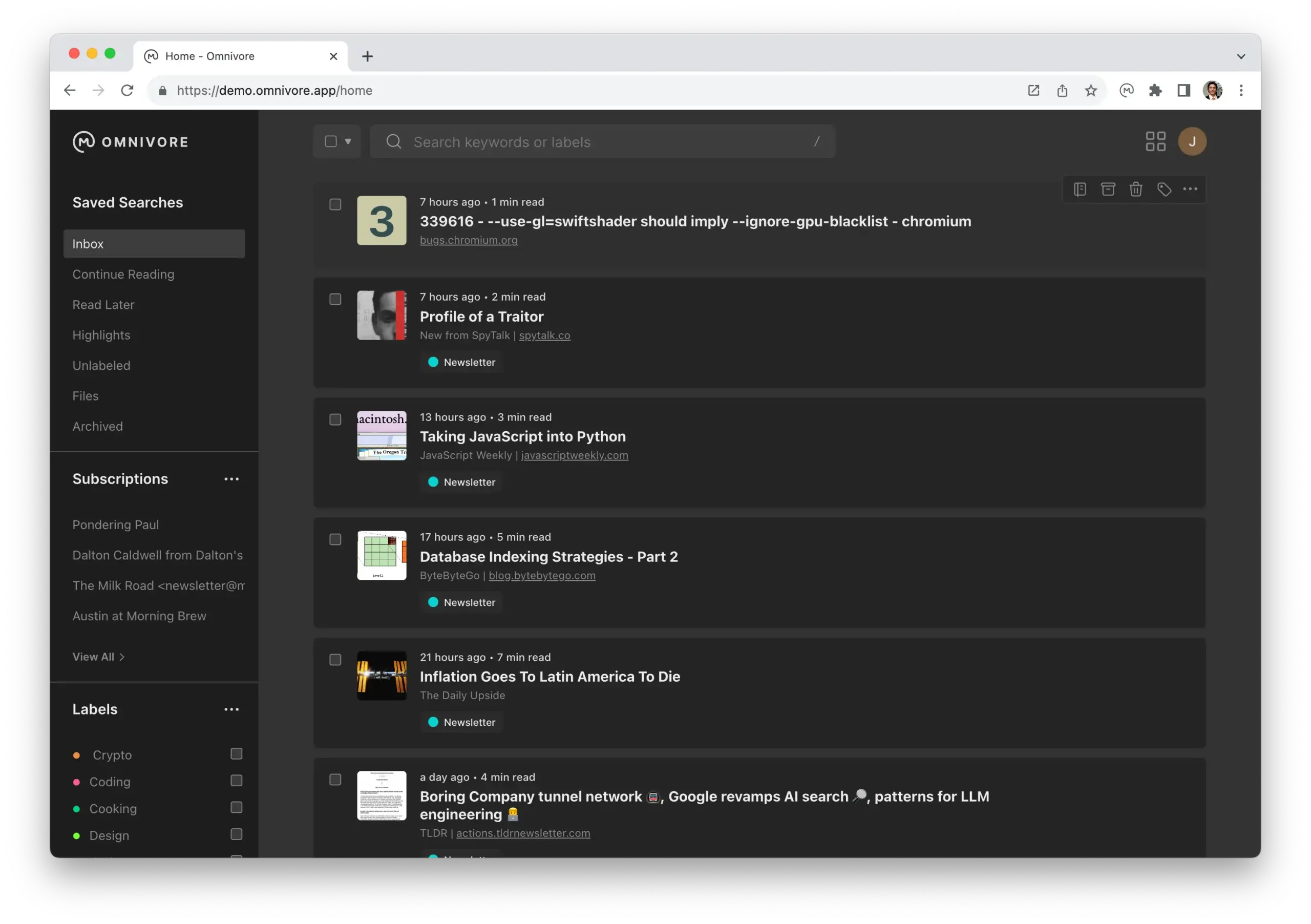 Omnivore's apps and browser extensions let you save interesting articles, PDFs, and Twitter threads while you browse. The browser extension is available for Firefox and Chromium browsers like Chrome, Edge, and Vivaldi. Apps for iOS and Android is in also available as a preview release. MacOS app allows you to integrate Omnivore right into your Mac workflow. Revisit these saved treasures at your leisure using its calm and intuitive reader.
Centralize Newsletters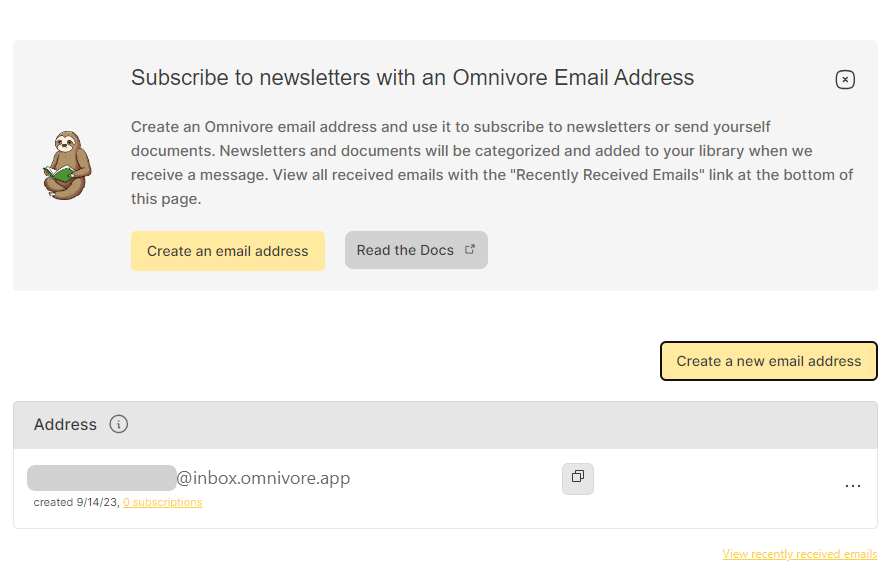 Omnivore allows its users to create unique emails that you can specifically use to signup for newsletters. Avoid the hectic process of using you personal email for everything from work, newsletter, to social media. Ditch the chaos of multiple inboxes by directing newsletters straight to your Omnivore library. Enjoy these newsletter on your own schedule – free from the relentless interruptions on your email.
Organize Your Way
Omnivore offers tools to keep your reading collection organized. These tools include labels, filters, rules, and text searches. With these features, you can easily find what you're looking for. Omnivore doesn't aim to dictate your organizational methods, but to equip you with the means to build a system that aligns with your routine.
Engage actively with your reading list
Omnivore can help you become a better reader by increasing your engagement. Enhance recall by adopting an active approach to reading. While reading, you can highlight important sections and take notes. This will help you better understand the material and retain important information. Your highlights and notes remain attached to the articles indefinitely, ready for access whenever needed.
Sync with Your Second Brain
Omnivore offers seamless integration with popular Personal Knowledge Management systems, such as Logseq and Obsidian. They provide Logseq and Obsidian plugins to make this possible. Import all your cherished readings, highlights, and personal annotations into your second brain.
Give Your Eyes a Breather
The Omnivore app for iOS boasts a unique text-to-speech feature. Use realistic AI voices to bring any saved article to life, giving your eyes a well-deserved break while you work through your reading list. At the moment, Text-to-Speech is only available on iOS.
Transparent and Open Source
Reading is a lifelong pursuit, and the thought of losing your painstakingly built library is disconcerting. Omnivore's foundation is open-source. They host the project source code on Github. Users can use their reading lists on any system since it does not lock them to a proprietary one.
If you want to try out the features before self-hosting it, you can create an account on their website.