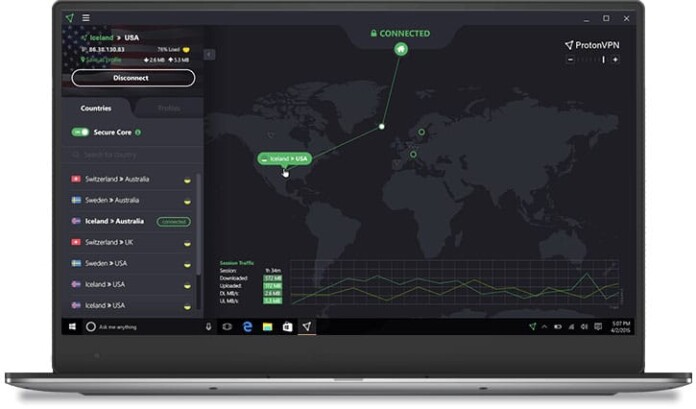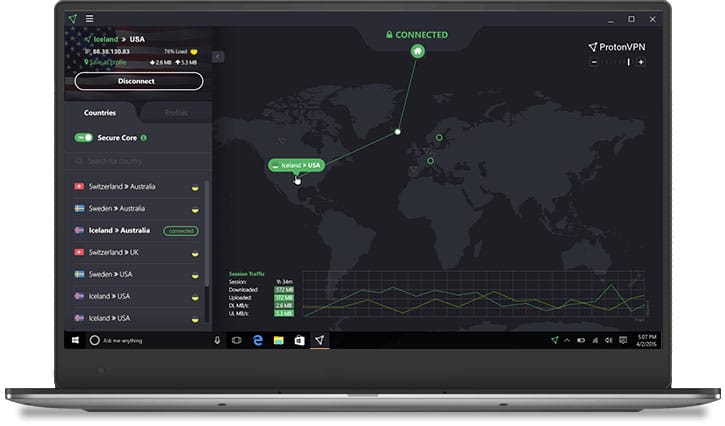 The scientists, engineers and cryptographers involved in the creation of a free end to end encrypted email service Protonmail have launched their own version of VPN called ProtonVPN. The service is engineered to provide hardened security for users through complex cryptography, internal data routing and being operated in a country with one of the world's strongest privacy laws, Switzerland. Country and their law strongly affect the effectiveness of VPN and their operation. ProtonVPN claims to run its critical infrastructure in a former Swiss army fallout shelter 1000 meters below the surface in Switzerland. So they are taking every step to secure your data.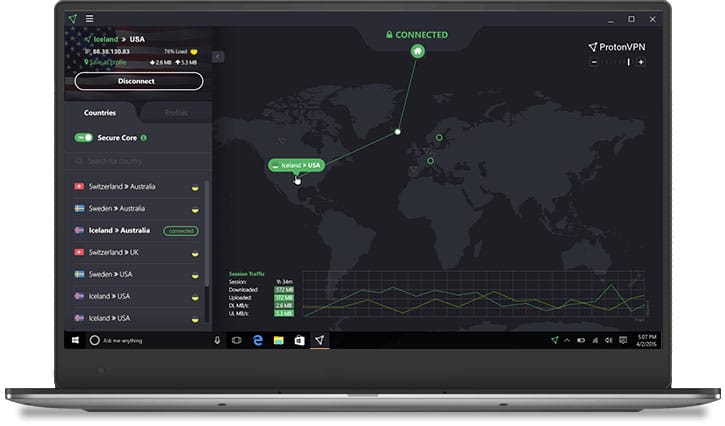 Online privacy and security are set to be the hot topic of the decade. With many services exploited, online activity surveillance, trackers and data mining at its highest, some analyst consider the internet a hostile war zone. Government, corporations, advertisers, retailers all wanting to know more about their prospects. Since big corporations and governments being involved, data mining is a big market. Security and privacy concerned people turn to VPN as their gateway to safety and confidentiality, but many VPN service providers are less dependable with many vulnerabilities revealing user information.
ProtonVPN wishes to be a free and easy to use VPN service with the highest grade of security and trust. Protonmail has been heralded as one of the best secure end to end email service providers. Offering free tier to the public has allowed the general public to utilize better email privacy. So ProtonVPN is to build on that promise with a free tier of their VPN. Although you currently need to be invited to join the service, it has been in development for a year and thoroughly beta tested by a select group of thousands of users.
ProtonVPN is currently running in 14 Countries, 112 Servers with 155 Gbps Capacity. The highlighted features of ProtonVPN are:
SECURE CORE: ProtonVPN's Secure Core architecture gives our secure VPN service the unique ability to defend against network-based attacks.
PERFECT FORWARD SECRECY: ProtonVPN exclusively uses ciphers with Perfect Forward Secrecy, meaning that your encrypted traffic cannot be captured and decrypted later, even if an encryption key gets compromised in the future.
STRONG ENCRYPTION: All your network traffic is encrypted with AES-256, key exchange is done with 2048-bit RSA, and HMAC with SHA256 is used for message authentication.
TOR VPN: ProtonVPN also integrates with the Tor anonymity network.
STRONG PROTOCOLS: ProtonVPN uses VPN protocols which are known to be secure (OpenVPN and IKEv2) disregarding protocols that have already been compromised.
FREE VPN: We believe privacy and security are fundamental human rights, so we also provide a free version of ProtonVPN to the public.
MULTI-PLATFORM SUPPORT: ProtonVPN is available on all your devices including PC, Mac, mobile, and even your router.
GLOBAL VPN SERVER NETWORK: ProtonVPN has hundreds of secure VPN servers all around the world, including several free VPN servers.
You can sign up and wait for an invitation to join. You can then start using and secure your internet browsing. We are anxiously waiting for our invitations as well. If you have already been invited and want to share your experience, we will be happy to hear them.