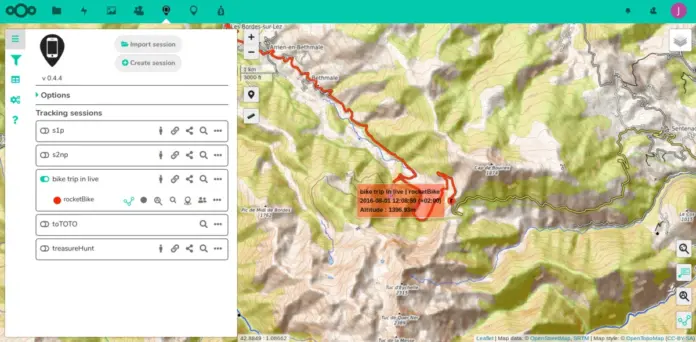 Are you tired of constantly losing track of your mobile devices or just want to track where you've been in a certain day? Have you ever wished there was a simple and efficient way to keep tabs on your phone's whereabouts? Look no further!
PhoneTrack is a Nextcloud application that simplifies the way we keep track of our mobile devices, or to look back where you've been. This app has an intuitive interface and powerful features. It lets you easily monitor and record the real-time location of your devices. PhoneTrack is a privacy-friendly solution for tracking your daily movements. It's perfect for a trip with friends and family, parents wanting to keep their children safe or tech enthusiasts in need of a reliable tracking system.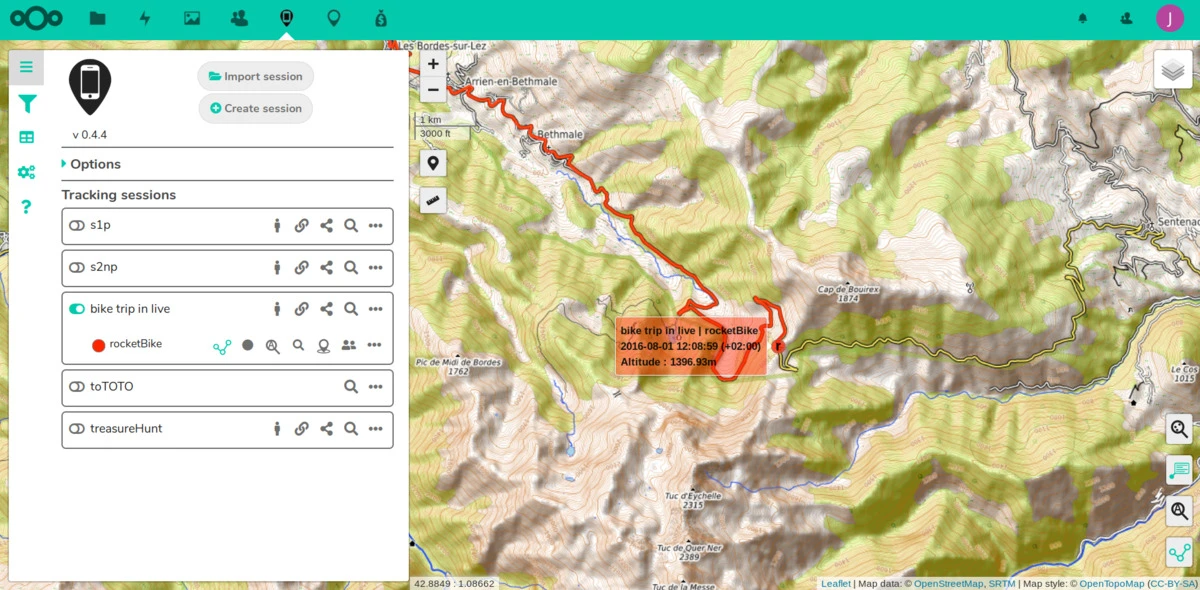 Setup and Integration
You should have a self-hosted Nextcloud with PhoneTrack app installed. PhoneTrack works in Nextcloud 27 and you will need an accompanying app on your smartphone. You can download the PhoneTrack app from F-Droid. There's an iOS version, but hasn't had an update for long.
After setting up PhoneTrack, tracking your phone is a breeze. Just follow these simple steps:
Create a tracking session within the app.
You can choose from various logging methods and intervals that suit your preferences.
Watch as PhoneTrack dynamically displays the locations of your devices on a map.
You can effortlessly keep an eye on multiple devices at once, all from the convenience of your Nextcloud platform.
PhoneTrack Features
PhoneTrack has a variety of impressive features. It is a must-have application for anyone who wants to track their mobile devices.
Display Location History — Explore the journey of your devices by viewing their location history on an interactive map.
Filter Points — Customize your viewing experience by filtering specific points of interest.
Manually Edit/Add/Delete Points. Take control of your tracking data by manually editing or adding/deleting points.
Edit Devices as you please. Rename, change colors/shapes, or move them to different sessions.
Define Geo fencing Zones — Set up virtual boundaries for your devices and receive alerts when they enter or exit these zones.
Define Proximity Alerts to keep track of device pairs by setting proximity alerts. You can also receive notifications when they come within a certain distance of each other.
Share Sessions — Collaborate with other Nextcloud users or share read-only sessions with the public via secure links.
Generate Public Share Links. You can create public share links that come with optional restrictions. These restrictions include filters, device names, and the ability to display only the last known positions.
You can import or export sessions in GPX format effortlessly. This allows for smooth data transfer between different platforms.
Session Statistics: Gain valuable insights into your tracking data with detailed session statistics.
Device Name Reservation: Ensure only authorized users can log in with specific device names by reserving them in advance.
Auto Export and Auto Purge: Automate session export and data purging on a daily, weekly, or monthly basis for effortless management.
Point Quota Management: You can choose between two options when the point quota passes. You can either block logging or auto-delete the oldest points.
Share with NextCloud
PhoneTrack also offers public pages that allow you to share your tracking sessions effortlessly. These pages work similarly to the main app interface but provide a read-only view of a single session. You can share these public pages without users needing to log in. This makes it convenient for sharing tracking information with others.
I hope this will help you keep your tracking needs in check without funneling your data to an unknown entity in the cloud. Once your data is on the cloud, they may put it up for sale, analysis, or leaked in a hack. You can self-host Nextcloud and have your location logs safe where only you can access it. You're able to share it too if required. That's the beauty of open source.