Taboola is an Internet advertising agency that runs a recommendation network on web and other platforms. Website owners can opt in to become publishers to monetize their content. In return, Taboola adds a recommended feed from other websites on their advertising network. In short, it's a clickbait news network trying to gain your attention.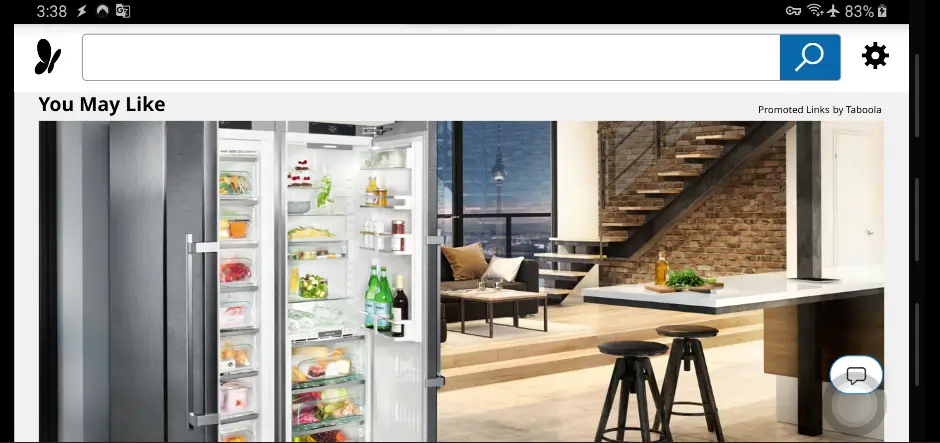 It's appears under news or blog articles on websites that have Taboola news inserted in their page. The links they include most often recommend sensationalized news and links to feed on your curiosity.
Remove Taboola on your browser
Adblock browser
Brave is a web browser that incorporates a built-in ad-blocker, and it can block ads from many origins, including Taboola news. It is available on Android, iOS, Mac, Windows and Linux. It blocks ads and trackers out of the box, so no configuration is necessary. Blocking ads/trackers can help to speed up page load times and improve privacy. Users can choose to block additional content, including ads from specific websites.
If Brave cannot block Taboola news, you can customize your settings to block specific websites on brave. Since Taboola offers its ad services through JavaScript, you can block it from loading.
Follow these steps to block taboola if it isn't blocked by default.
Go to Brave settings
Open Site Settings
Look for JavaScript on the list
Add taboola.com on the block list
The settings are similar on the desktop version. However, on the desktop version you get more control with an ad-block extension like uBlock Origin, which we discuss in the next section.
Block taboola with an adblock extension
You might have seen Taboola news as a recommended section under popular websites. At the time of writing this article, Taboola serves its ads/feeds from its own domain. So you can block it by using a proper ad block extension on your browser like uBlock Origin. If your ad blocker isn't blocking the Taboola news feed, add the Taboola domain to its filter list.
The uBlock Origin extension is available for all major browsers like Firefox, Chrome, and Edge. However, it works best on Firefox.
Remove Taboola from Android
Taboola has an app on Android called "Taboola Newsroom". It's the same old clickbait "news" on an app. But I would spend my time in better ways by staying away from this.
To remove Taboola from your Android phone, follow these steps:
Go to your Android phone's installed app section.
Scroll down and find the Taboola Newsroom app in the list of installed apps.
Tap on the Taboola app.
On the app's info page, tap on the "Uninstall" button.
Confirm that you want to uninstall the app by tapping "OK" on the confirmation prompt.
Remove Taboola from iPhone and iPad
On iPhone and iPad, the easiest way to stop seeing Taboola news anywhere on your phone is to use a private DNS that allows you to block ads. This includes Adguard DNS or NextDNS.
Adguard is a setup and forget, however NextDNS allows you to configure and block custom domains. Choose the one you prefer and set it up on your network settings.
To use a private DNS on an iOS device, you will need to go to the "Settings" app and then follow these steps:
Tap on "Wi-Fi" and then tap on the name of the Wi-Fi network it is connected to.
Scroll down and find the "Configure DNS" option.
Tap on the "Manual" option.
Tap on the "Add Server" option.
Enter the private DNS server address you want to use and save the settings.
Tap on the "Done" button to finish the process.
Keep in mind that the private DNS server address will depend on the service provider you are using. You will need to get this information from your service provider or network administrator.
It's also worth noting that you can use private DNS on iOS devices running iOS 14 or later by going to the "Settings" app and then tapping on "Network" and then "DNS". From there, you can select "Custom DNS" and enter the private DNS server address you want to use.