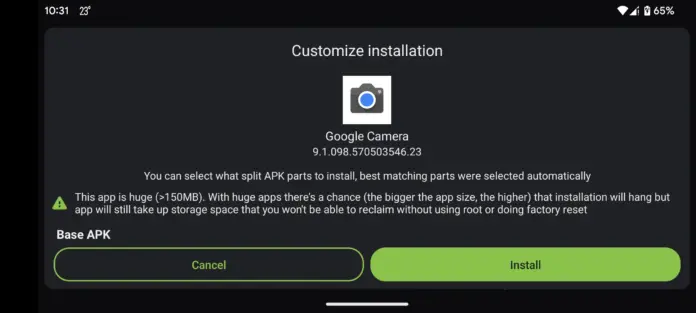 Google announced their latest gen Pixel 8/8 Pro phones in their recent Google I/O event. One of the highlight of the event was its camera features that wowed the audience. However, Google has a habit of artificially limiting features to older devices to appeal the sale of the newer product. But the open nature of the Android OS allows users to extract and share applications that work just fine on older devices.
This is the case with Google's Camera as well. Android developer Mishal Rahman has uploaded the latest version of the Google Camera app to APKMirror and you can try it out on your Pixel device as well. He confirms the UltraHDR is working on Pixel 6 Pro.
Note: Do not do this if you do not know what you're doing. This may crash your camera app or have undesirable effects. Even If the camera app runs on your phone, it may not support latest features like UltraHDR and Display P3 capture. Try it at your own risk.
Requirements:
Android 14+
Install Apps from Unknown Sources Enabled
Google Camera 9.1.098 APP Bundle (423.68 MB)
Here are the steps you should follow to update your Google Camera app on your Pixel smartphone.
Download the APK Bundle from the APKMirror website. The APK only version is not enough for this upgrade, so download the one that is 423.68 MB.
Open up the Split APK Installer app and choose the bundle file from your storage devices.
Give it app installation permission when prompted.
Confirm the installation and wait for it to complete.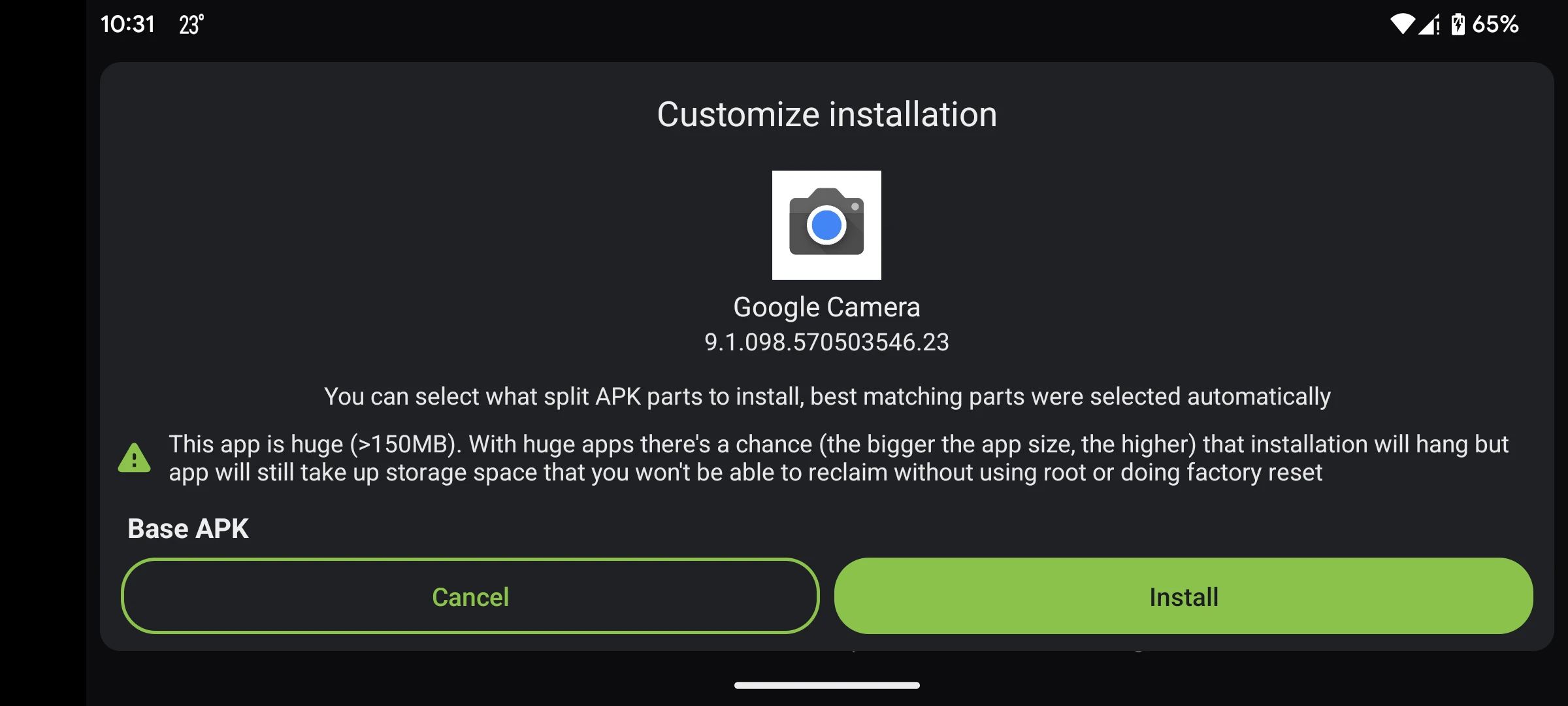 If all goes through successfully, you will now have the latest version of the Google Camera app on your Pixel device that is not 8 or 8 Pro. If you decide to install this version on your phone let us know your experience in the comments.