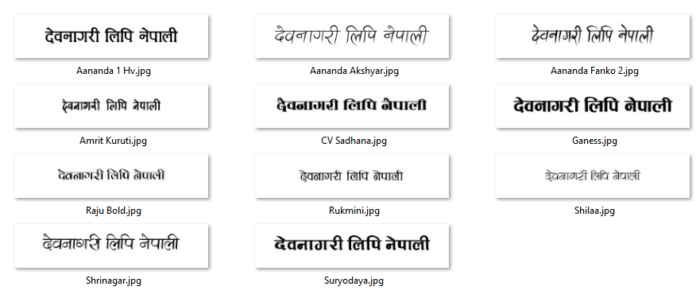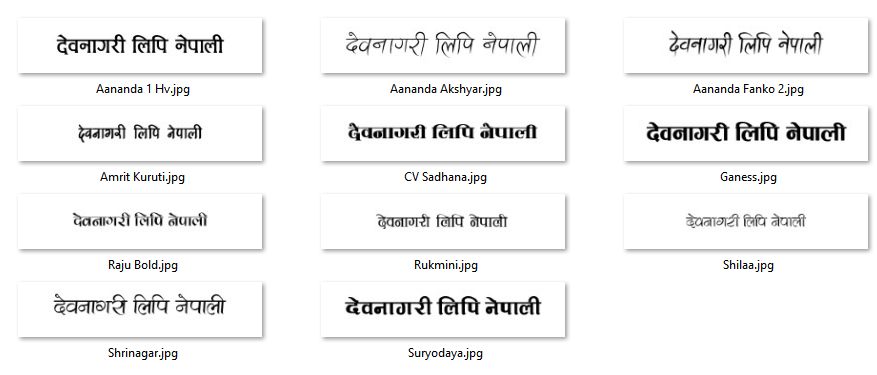 A good designer knows which font fits into a scenario. The same designer will also have a wide range of fonts to choose from their collection. Choice of good fonts plays a vital role in the making of a good graphic design or visual media content. Popular brands have a definitive selection of fonts and color they use for media, ads, and promotions to appear unique from other brands. Similarly, categorical niches have their own unambiguous selection of fonts that differentiate them from each other. Fashion industry prefers thin and aesthetically elaborate fonts while tech industries like flat and creative fonts.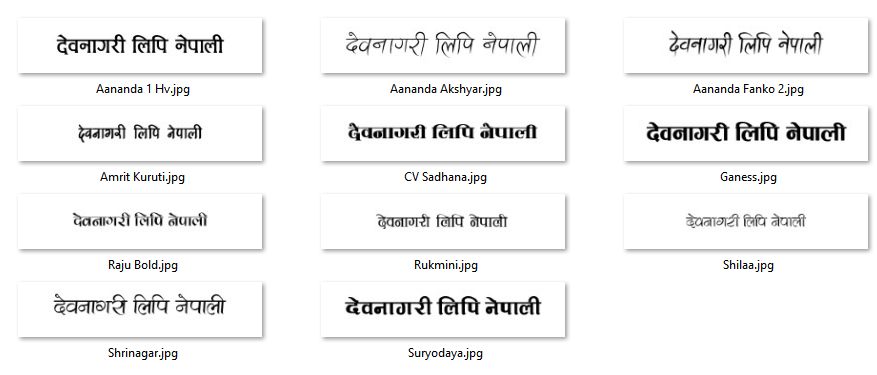 Stylish Fonts not only add a touch of elegance and appeal, they also help to express the objective or message of the artwork in a delightful manner. Rights fonts with the right graphics and color combinations convey the essence of the ad piece, poster, logo or any form of creative digital imagination.
Unfortunately, the style of most of Nepali fonts still remains the same. Huge variety of English fonts can be found with a multitude of style, design, art or even for the dyslexic. Designers can attribute fonts according to the mood they express and the requirements of the design. But when it comes to Nepali fonts, some of us may not be familiar with many stylish fonts that we can choose. The most popular Nepali font used for typing is Preeti font. Whereas Sagarmatha, Kantipur, Fontasi Himali, Kanchan, Mangal are among the commonly used fonts.
Here is a quick list of some of the stylish Nepali/Devnagari fonts in no particular order.

1. Aakriti Regular
2. Abhinav Regular
3. Abhyudaya Regular
4. Amrit Kuruti 2
5. Ananda 1 Hv
6. Ananda Akchyar bold
7. Ananda Fanko 2
8. ARAP 002 Regular
9. ARAP 009 Regular
10. CV Bihani Regular
11. CV Mahanagar (Italic)
12. CV Sadhana Regular
13. CV Sristi Regular
14. Dev Pental Regular
15. Dina New Normal
16. Ganess Regular
17. Himchuli Bold
18. Khaki Regular
19. Lalit-B Semi Bold001.000
20. Raju Bold
21. RUKMINI
22. Safaltabold
23. Shilaa Regular
24. Shrinagar Regular
25. Suryodaya Regular
26. Urmila Regular
27. MicrochipsA Normal
28. RABISON2 Nepal Lipi ISBN 9993355925
Grab all these fonts on Google Drive here.
These are the fonts we think could liven up your creativity with Nepali fonts. While not many, there is much you can mix with fonts to create a unique fit for your design. If you have any stylish Nepali font you want to share, we'll be glad to include them here.