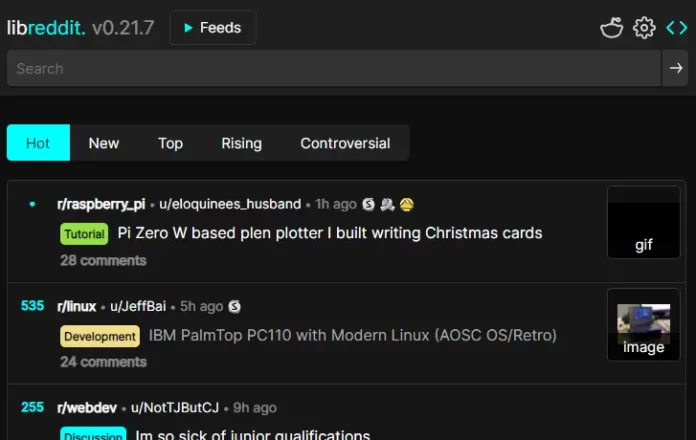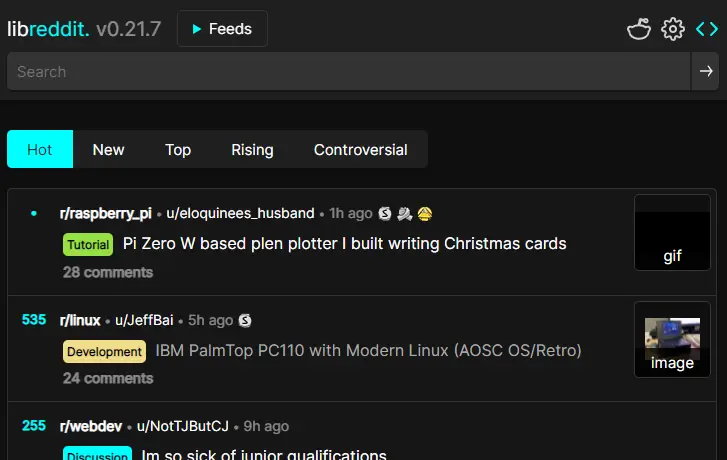 Reddit is one of the most popular social media and news aggregator website. It's somewhere between a full-blown social media website and a collection of niche forums. People use it because you can be anonymous to other strangers and it is not privacy invading like the rest.
You don't need an email or a phone number to register. That's one of the reason Reddit users are least valued among the top internet trafficked websites. That might change when Reddit goes public in 2022. I think it's time people look at alternatives. But until the big changes start rolling in, how do you keep yourself from prying eyes of the advertisers and tracking?
Privacy Front-ends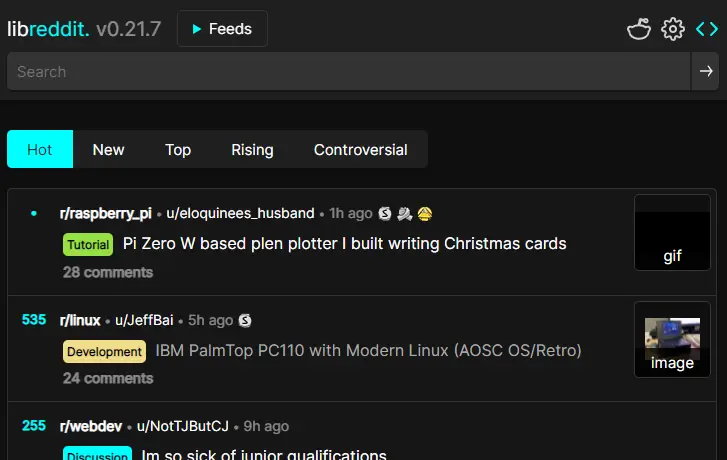 Easiest way is to use privacy friendly Reddit front-ends. Libredd.it, teddit.net and saidit.net are websites that allow you to lurk on Reddit's content without being on Reddit. They're an aggregator-of-aggregator of sorts. All of them being open-source, they're free of advertising and tracking. Libreddit and teddit are also JavaScript-free. This means they're fast compared to bulky new Reddit interface. You can self-host them or choose from many instances that host these applications.
The owners of these instances can still track you, but with minimal identifying information. Some owners use CloudFlare as their CDN, which some consider less privacy friendly.
Third party apps
When you can't stop yourself from lurking and have to engage, use third party Reddit apps. Reddit is Fun, Slide, Sync, and Apollo are all great and feature rich alternatives to official apps. Reddit's official app for Android has permissions that might scare privacy activists.
Third party apps use Reddit API, which serves content without ads. This isn't always the case, as most have a free and a premium tier, but apps like Infinity for Reddit and Slide are free or ads and tracking. Third party apps also limit ways to track you. It depends on the implementations of the third-party developers, but they're most likely cautious of their users revolting than multi-million dollar companies. In the end, you'll have to decide which apps are more privacy friendly. A caveat to using third party apps is the chat feature is not available for third party app usage.
Alternatives
These methods can stop working when the company goes public and with investor pressure to gather more profits. But you'll be less dependent on Reddit by the time. Some alternatives to consider are Lemmy.ml and lobste.rs. You might also want to venture on r/redditalternatives to pick what aligns with your interests.