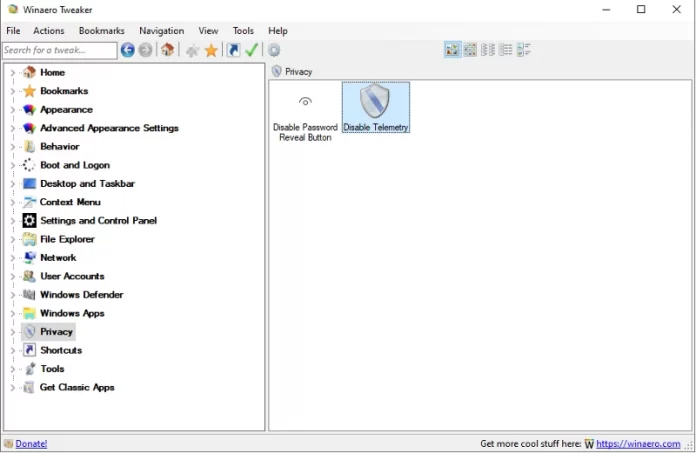 Microsoft likes to add things that few people want, but for everyone. Remember the 3D paint app you got when you installed Windows 10 and the 3D Objects folder that you cannot remove from the Windows explorer?
I tried to look for a setting to remove it, but failed. You could try to remove it through registry, but it may come back just like Microsoft Edge comes back with every update. It has been this way for all these years.
I found Winaero while reading through a thread online. It is a program with a collection of Windows OS tweaks. It is like w10privacy, only with more than privacy tweaks. Winaero also works in most versions of Windows. The numbers of tweaks it offers is astounding. You can customize anything from your boot options to context menus.
Go through the "File Manager" section of the app. Find the "Customize This PC Folder" option on the dropdown. Remove the "3D Objects" item from the list.
That's it. You can now close explorer windows and open them back up again. The "3D Objects" listing will not be available anymore. If you ever decide to get it back, tap on "Reset this page to defaults" on the top of the page. And you'll get your folder back. It's great to have customization options, isn't it?