ARCore is Google's project to introduce Augmented Reality into the Android operating system. While it offers impressive interactivity with the environment around you, it is still only supported on a few devices. Even on the supported devices, you can not update because the updates don't appear on Google Play Store. So how do you download and keep the app updated with the newest features in AR on Android? Skip to the third paragraph if you already have installed ARCore.
To test ARCore, you need a device that is supported. Then you have to download Yalp Store or Aurora Store to download and get the regular updates from the Google Play store itself. Yalp Store is an open source application which uses Google Play API to download files directly from Google. No third party APK mirror site required.
On Yalpstore, to install ARCore:
Use the search bar to search the package name of the ARCore app "com.google.ar.core"
The application page should open for download.
Download the application and install it
Test the installation on an AR capable application.
Now you need to find more apps that provide Augmented Reality features. One such obvious application is Google Camera. Devices other than Google Pixel use modified Google Camera APK to enjoy the benefits of Google's post-processing magic. Find the one optimized for your device.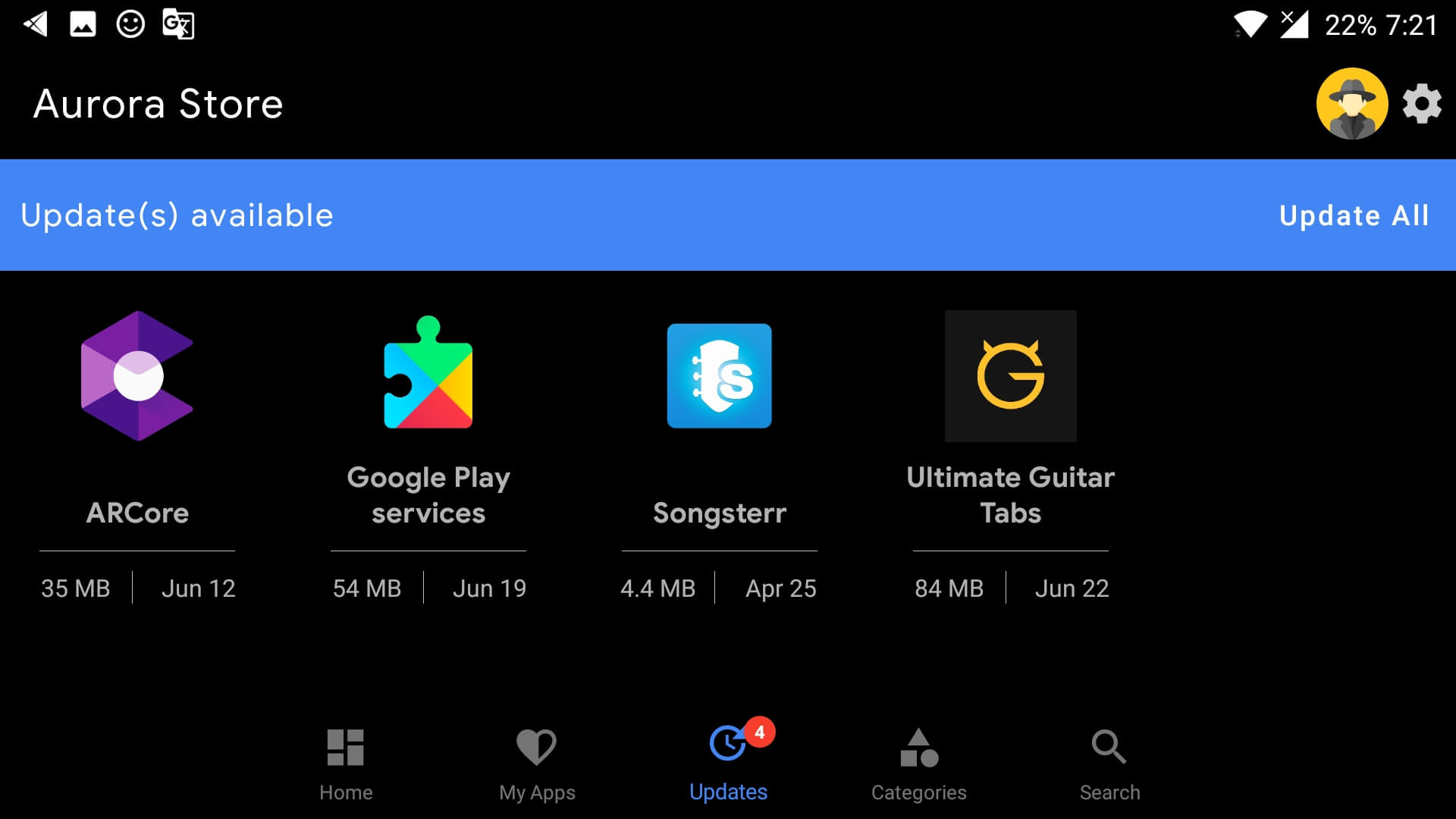 To update, go back to the Yalp Store or Aurora Store and refresh the updates section to find the updates. If there are updates available, it's shown here.