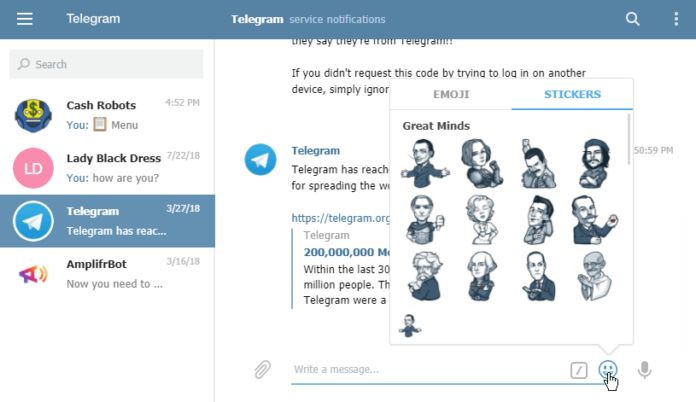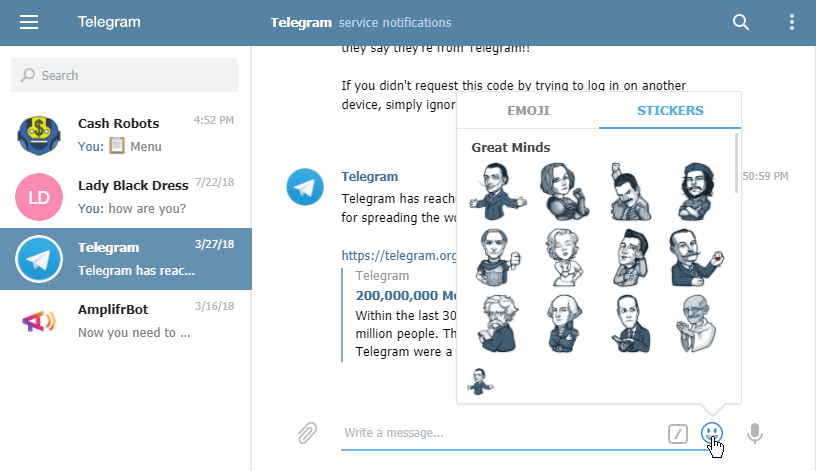 We all like using messengers to keep in touch with everyone we know. However, there are times you just want to send a quick message from your desktop browser or you lose your phone or don't want to for privacy reasons. Messenger apps like WhatsApp require consistent connection with its app running on your phone so you can use it on the web. The apps that we are going to list don't require you to have any app installed on your phone or anywhere. You will need an account with these services before so having your login credentials and you're good to go.
You'll also like: Delete Message for Everyone on WhatsApp
This is great for people who rarely use these services, don't want the extra features that the native apps provide or people who just want privacy. Web browsers don't give websites exclusive permissions to your files and contacts on your phone. On a desktop browser, web apps like Telegram can even send you instant notifications for messages without having a tab open.
Facebook Messenger Web App
Messenger.com is the official site to get all your facebook messages without the facebook stream and just your friends. You can access it from a smartphone or your desktop browser.
You can chat and use all the emojis, stickers, GIFs and upload images as you would in facebook messenger.
Visit Facebook Messenger Web App
Skype Web App
Everyone knows Skype as one of the first and most popular video communication platform ever built. Since it's inception, it was only accessible from its native app. However, in recent years you can use Skype web to communicate and video chat with your contacts from right from your browser.
Skype web, however, may not work on mobile devices as skype needs plugins to interact with video cameras which aren't easily accessible through browsers in smartphones.
Telegram Web App
Telegram is an alternative to many instant messaging clients out there. Telegram expects to be fast and secure than the big companies who feed on your data. Telegram web is slightly limited in what it can do.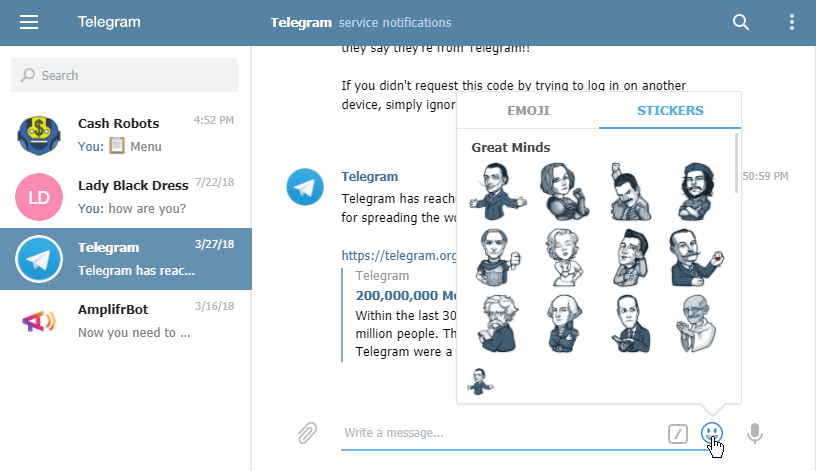 You can communicate with your contacts without the need for your phone or have an app installed. There is a problem when you use group invitation links on the web, for which you'll need the app. You can delete contacts or chats. Except for that, everything works perfectly fine.
Steam Chat Web App
Steam is a collective gaming platform where the world of gamers come together to play with each other. Before the new interface became live, they were testing it on a web interface. Now you can chat with your gamer friends on the web browser without having the steam app installed.
The interface is exactly similar to the desktop steam app interface with the only difference being the same window loads your chats.
Discord Web App
Discord is a free gaming communication platform as an alternative to paid services like teamspeak. Discord allows you to run and invite people into groups for gaming or even any occasion be it work, project or random chit-chat.
You can initiate discord on your web browser and you can call, text, or video chat without any application being installed. The web interface is pretty darn neat and you'll not need a standalone application running if you just want to communicate with your friends while you're not gaming.
Tandem Web App
Tandem is a language exchange app where you can meet people from different parts of the world. The app suggests people who are learning your native language and teaching the language you want to learn. You can also have group conversations.
The interface has most of the features from the smartphone app. It includes sending and receiving voice messages, correct mistakes, comment on messages, and also video call if you're comfortable. You can find additional people you may talk to in the community section. The web app works well on desktop or mobile web browsers.
The growth of the Internet has allowed the web to be the most accessible thing in the world. Web browsers are common on smartphones, desktop/laptops to smart TVs. Native apps for many popular websites and services are almost essential to keep in touch with your contacts. But they can learn more about you than just messages with excessive permissions that are vaguely coupled. But since companies want to reach as many users possible, they have web versions that accomplish the basic features.
So next time you choose a service to use, you better choose one that can keep you in touch with your loved ones, even without their fancy app.