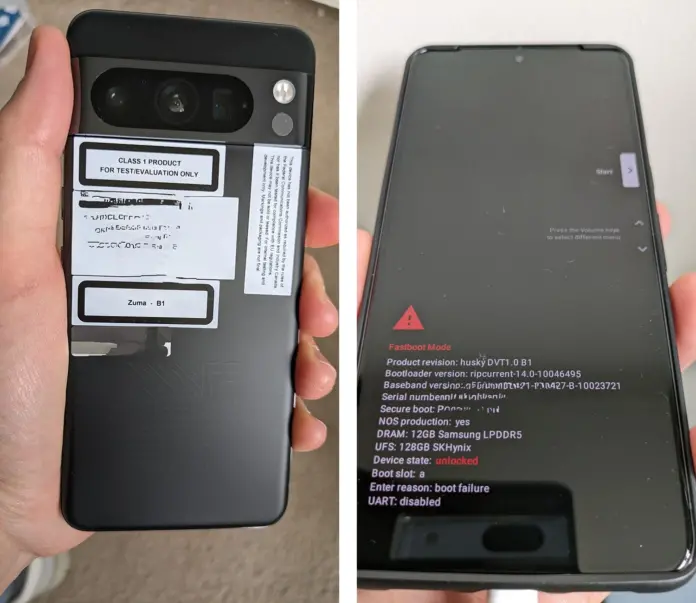 In the dynamic sphere of technology, anticipation builds for Google's forthcoming Pixel 8 and Pixel 8 Pro, successors to the Pixel 7 series. In a realm where silence is golden, Google has not indulged in disclosures about these devices. However, a barrage of unofficial revelations have given us a tantalizing peek into what's coming.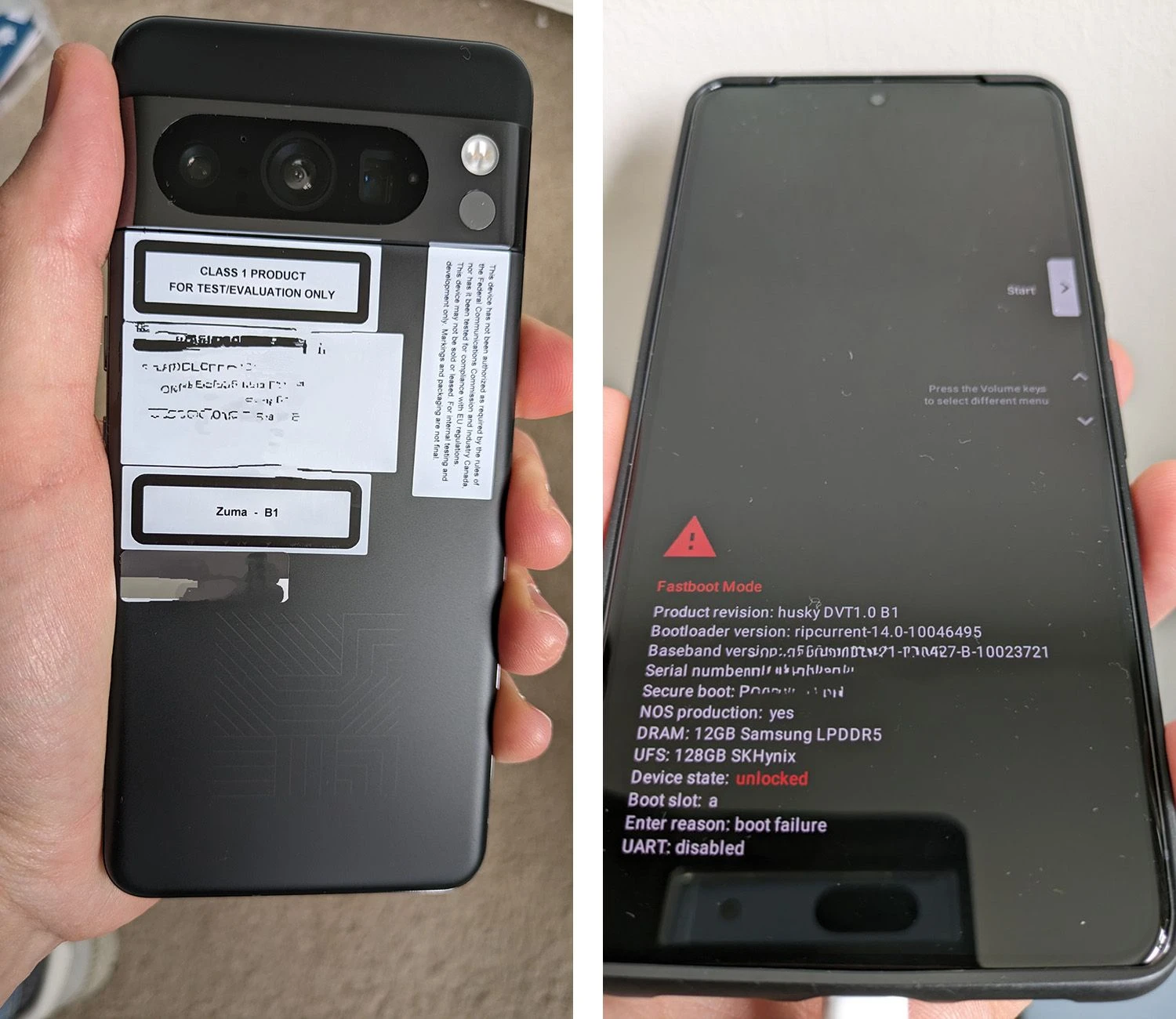 Expanding Horizons with Tensor G3
At the crux of Google Pixel 8 lies the enigmatic Tensor G3 chip, fondly dubbed "zuma". The new chipset pledges to elevate performance while honing AI capabilities. The upcoming Tensor G3 from Google could have a nona-core chipset. This chipset may support Memory Tagging Extensions (MTE). Arm v9 requires MTE, which is a mandatory hardware feature that provides protection against memory safety bugs.
The Tensor G3 is an innovative device with a unique core configuration. It has nine cores spread out over three clusters. This design deviates from its predecessors and most recent chipsets that feature eight cores. The A510 series has a merged-core architecture which is likely the reason for its irregularity.
The approach allows two A510 cores to share resources in a "complex" for things such as L2 cache and vector data paths. This reduces space and power consumption. This allows an additional efficiency core at minimal energy cost that can share resources with what would have been a solo core.
The new processor has an extra efficiency core, which makes it unique compared to others on the market. It offers improved performance and efficiency, with power savings possible when upgrading from X1 to X3, A78 to A715, and A55 to A510. These upgrades include architectural enhancements across two generations. Google is confident in increasing clock speeds because of these improvements.
Arm v9 Architecture: Security & Efficiency
Google is moving towards Arm v9 architecture. This will allow them to use advanced security technologies. Android 14 will have a feature called "advanced memory protection." This feature uses Memory Tagging Extensions (MTE) to protect against memory safety bugs. This is an important part of the hardware features of Arm v9.
Enhanced Graphics with Immortalis
We expect google to improve its GPU. It might use an Immortalis GPU from Arm. This GPU is called Immortalis-G715 and has 10 cores. It also has the ray-tracing capabilities. The Pixel 6 series had strong graphics but weak sustained performance. We expect this to improve competitiveness against Snapdragon's Adreno 740 in these areas.
AVI Encoding Abilities
Google's Tensor G3 chipset has AV1 encoding ability, which could be a significant milestone in smartphone evolution. Google may become one of the early adopters of this technology in the smartphone manufacturing industry. This gives them an edge over competitors like Snapdragon or Dimensity.
Upgrades to the decoder are also on the horizon, now called "BigWave". It supports AV1 video decoding up to 4K/60 fps and also adds 4K/30 fps encoding capabilities while maintaining previous AV1 decoding capabilities.
Faster Storage and App loading
They do not limit the upgrades for Tensor G3 to encoding only. It will also have a new version of Samsung's UFS controller that supports UFS 4.0. This will result in faster speeds, which means quicker app launch and file saving times for your phone.
Sadly, there won't be any upgrades to the modem specifications. The Exynos Modem will continue to be used. However, we can hope that they will avoid the complications caused by undisclosed operational changes made by Google.
Pricing Speculations & Expectations
According to insider information, the base model, Pixel 8, may be around $649 and $699. This is $50 to $100 more expensive than previous versions, which is disappointing news. They priced the previous version at $599. Rumors suggest an announcement in early October, which would be like last year's unveiling on October 6th.
The Run Down
Android Authority's sources within Google add trust in these Google-related leaks.
Pixel 8
Considering specifications confirmed by Yogesh Brar- you can expect several exciting features including:
Display: FHD+ OLED measuring up to 6.17-inch boasting refresh rate at 120Hz
Storage: Options between 128GB/256GB storage paired with 8GB RAM
Camera specs: Primary camera having 50MP Isocell GN2 sensor accompanied by 12MP ultra-wide shooter plus 11MP front camera
Battery Life: Lasts long at 4,485 mAh battery capacity offering 24W wired plus 12W wireless charging options
Operating System: Pre-installed Android 14 operating system
Additional Features: Includes Ultrasonic under-display fingerprint scanner among others
Pixel 8 Pro
The specs of Pixel 8 are exciting, but we should also consider Pixel 8 Pro. It competes equally and promises even more horsepower.
Display: QHD+ LTPO OLED sized 6.7-inch providing 120Hz refresh rate
Storage: Comes with 128/256GB storage options along-with 12GB RAM
Camera specs: Primary 50MP camera equipped-OIS, Sony IMX787 64MP ultra-wide camera sensor, 48MP telephoto shooter complemented by Samsung 3J1 11MP front camera.
Battery Life: Promising 4950 mAh battery life supported 27W wired charging
Operating System: Android 14 OS out-of-the-box
Additional Features : Includes Ultrasonic fingerprint scanner alongside temperature sensor among many other features
The upcoming smartphones will have better image quality, thanks to Samsung's ISOCELL GN2 sensor upgrade. This upgrade will cause significant improvements to the ISOCELL GN1 sensors used in the Pixel 7 series. The new sensor has staggered HDR capabilities. This allows for clearer pictures to be captured by using multiple images with different exposure settings at the same time.
These leaks are still no officially confirmed by Google. However, Google's upcoming Pixel 8 smartphone shows immense promise. They are great for those who want to switch from older pixel versions or those who love the latest technological advancements. However, only time will tell if they live up to the hype surrounding them.