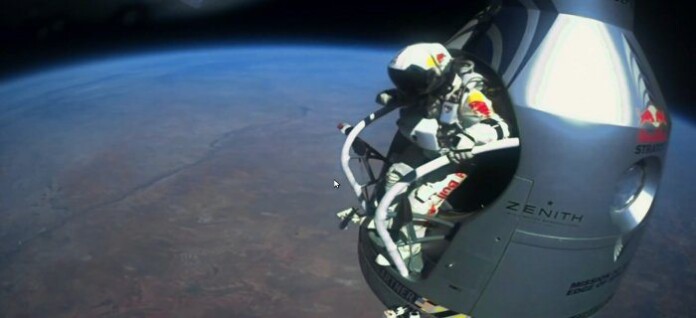 Felix Baumgartner becomes the first man to dive from the edge of the space after flying 39,045 meters above the Earth into Stratosphere, in a helium filled balloon. During this fall Felix achieved maximum of speed of 1,342.8 km/h (833mph) through the near vacuum of the stratosphere before being slowed by the atmosphere later during his 4:20 minute long free fall.
The 43-year-old Austrian skydiving expert also broke two other world records (highest free-fall, highest manned balloon flight). Here is the video of it from RedBull's YouTube channel.
[youtube FHtvDA0W34I 550 300]
Here are some HD pictures from the video.

Don't you just love what people can do.