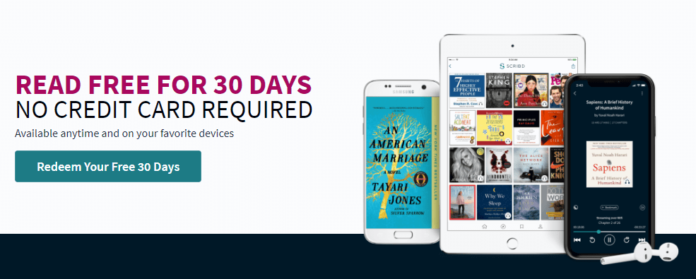 Jump To:
With the corona virus outbreak, most countries have advised people to stay indoors to isolate and prevent spread of the virus. This can be boring time for some individuals who are used to being out and about. Some companies have brought offers that might help curb the boredom and help you stay in your home for long hours without panicking.
Work/Productivity
Atlassian Cloud Collaboration
The remote collaboration and productivity application provider is making its flagship cloud products available for free for teams of up to 10 people.

Offer:
https://www.atlassian.com/software/free
Wrike (6 month extended trial)
Wrike is an online project management software that gives you full visibility and control over your tasks. With the help of our product, managing projects becomes easier. Our project management tools include time tracking, project planning and organization, an interactive timeline, communication and online collaboration features for teams of any size.

To help workers sustain their productivity wherever they work we are offering a free 6-month trial of Wrike Professional.

Claim:
https://www.wrike.com/
Nimbus Note (Business edition)
Let's stay safe during the COVID-19 (coronavirus) outbreak together! Nimbus Web Inc would like to support businesses during these difficult times that have affected all of us.

Offer: https://nimbusweb.me/covid19-support
Audiobooks
Amazon Audible
Amazon's Audible has an offer which allows you to listen to classic audio books for free without having to use a credit card.
https://stories.audible.com/start-listen
For as long as schools are closed, we're open. Starting today, kids everywhere can instantly stream an incredible collection of stories, including titles across six different languages, that will help them continue dreaming, learning, and just being kids. All stories are free to stream on your desktop, laptop, phone or tablet.
Scribd
Scribd has a 30 days free readers subscription which doesn't require a credit card to utilize. New users can use the referral link to get a free two-month subscription if a second person uses it for the free registration subscription.
https://www.scribd.com/readfree
Mobile
Games
Alto's Adventure and Oddessy ($4.99 to free)
Alto's Adventure and Oddessy is free on iOS. It was free with ads on Android. You can play the game and keep it in your library forever.
Alto's Adventure:
https://apps.apple.com/us/app/altos-adventure/id950812012
Alto's Oddessy:
https://apps.apple.com/us/app/altos-odyssey/id1182456409
Learning
Mosalingua
MosaLinuga is a language learning app to learn multiple languages without taking expensive classes. The apps are free for a limited time.
Android:
Learn French with Mosalingua Premium
Learn German with MosaLingua Premium
Learn Spanish with Mosalingua Premium
Learn Brazilian Portuguese with MosaLingua Premium
Learn Italian with Mosalingua Premium
Learn Russian with MosaLingua Premium
Learn English with Mosalingua Premium

iOS:
MosaLingua: Learn Languages
Movies
"Human" Ducumentary Rental – Google Play Movies
The Human documentary is a three part series of stories of what it means to be human. You can rent the documentary and watch it within 48 hours.
https://play.google.com/store/movies/details/Human_Vol_1?id=0oQAozKuTMw
https://play.google.com/store/movies/details/Human_Vol_2?id=ArFro5J6a18
https://play.google.com/store/movies/details/Human_Vol_3?id=bF4EHXWeyjI
HUMAN is a collection of stories about and images of our world, offering an immersion to the core of what it means to be human. Through these stories full of love and happiness, as well as hatred and violence, HUMAN brings us face to face with the Other, making us reflect on our lives. From stories of everyday experiences to accounts of the most unbelievable lives, these poignant encounters share a rare sincerity and underline who we are – our darker side, but also what is most noble in us, and what is universal.
Workouts/Fitness
Runtastic (3 Months Premium)
Starting today, we are providing 90 days of free access to our full suite of 260+ home workout videos and training plans in all 15 available languages. With free access to a Premium Membership, you can watch hundreds of how-to videos, work out at home with no equipment required, and choose from a variety of training plans built for all levels–from beginner to experienced athlete. You can also connect with a community of millions of active users to find inspiration and motivation while you get your daily dose of fitness. Work out with your kids, your pets, or on video chat with your best friend…just keep moving!

REDEEM:
https://www.runtastic.com/checkout/results?code=RNT-WBDA-XAVD
12 Week Home Workout Plan (FREE)
Trying to stay fin while you're staying home for extended period of time. Fit Affinity has their 12 Week Home Workout Plan available for free up until the end of the month. No payment details needed.

https://www.fitaffinity.com/products/home-workout-plan
YMCA360 On-demand Health & Fitness Videos
During this time of uncertainty, the Y is here for you. The Y continues to be your support for health and wellbeing, wherever you are. Regular exercise is one component of a healthy lifestyle that can help reduce stress and prevent illness. While we would love to see you at the Y, we honor and respect each individual's choice with regard to your health. If you are unable to join us at one of our facilities, we have a variety of at-home exercise options for members to use called YMCA 360.

You can take group exercise classes for all ages right in your own home at no charge for a limited time! There are also sports classes and more for our young people. Find some of your favorite classes by browsing videos. We are working hard to provide options and additional benefits for our members and trust that you will find a class that you love!

https://ymca360.org/on-demand/
NEOU: Fitness Training Classes (30 Days)
NEOU is an on-demand and live fitness streaming service that offers unlimited access to live and on-demand workouts and wellness classes (dance, yoga, Pilates, HIIT, dance, barre, kettlebell, boxing, meditation and more).
No credit card required
Offer only available to new neou users

REDEEM:
https://safe.neoufitness.com/
Meditation
Calm
Calm is offering free meditation resources to support your mental and emotional wellness through their special webpage "titled take a deep breath". Their app also has special free contents.
Announcement/Claim:
https://www.calm.com/blog/take-a-deep-breath
Balance(iOS Only)
Balance is your personal meditation coach. Each day, you'll answer questions about your meditation experience, goals, and preferences. Using an audio library of thousands of files, Balance then assembles a daily meditation that's perfect for you. The more you share over time, the more personalized and effective your meditations become.

Announcement:
https://www.cnet.com/news/1-free-year-of-the-balance-meditation-app-is-the-gift-we-all-need-right-now/
App:
https://apps.apple.com/us/app/balance-meditation/id1361356590
Gaming
Free (Forever once added)
Stalingrad
Stalingrad is a real-time strategy title that places gamers in the middle of the most dramatic periods of World War II, covering major events from June 1942 till January 1943. Built-up upon the enhanced Enigma Engine, the game offers faithful historical recreation of the Stalingrad area, vast tactical options and more than 150 units at your command.

In Stalingrad's two thrilling campaigns, you will take command over Wehrmacht and lead the German forces into the City, then switch to the Red Army and drive the occupants from the Soviet stronghold.

REDEEM:
https://freebies.indiegala.com/stalingrad/
Gone Home and Hob (Epic Games)
Hob is a vibrant, suspenseful action-adventure game set on a stunning and brutal world in disarray. As players delve into the mysteries around them, they discover a planet in peril. Can it be mended, or will the world fall further into chaos?

CLAIM:
https://www.epicgames.com/store/en-US/product/hob/home#
Regions Of Ruin (Steam)
Regions of Ruin is a 2D side-scrolling RPG with town-building where you are introduced to an open world that progressively challenges your hero and settlement the further you delve into the vast continent.

CLAIM:
https://store.steampowered.com/app/680360/Regions_Of_Ruin/
Drawful 2 (Steam)
Drawful 2 is also going free. This is one of the best party games of all time.
Game:
https://store.steampowered.com/app/442070/Drawful_2/
Free to Play
Football Manager 2020
Football Manager 2020 is free to play till March 25Run your football club, your way. Every decision counts in Football Manager 2020 with new features and polished game mechanics rewarding planning and progression like never before, empowering managers to develop and refine both your club's and your own unique identity.

Game:
https://store.steampowered.com/app/1100600/Football_Manager_2020/
RaceRoom Racing Experience
RaceRoom Racing Experience is free to play until 25th March.
Announcement:
https://forum.sector3studios.com/index.php?threads/covid-19-raceroom-temporarily-goes-100-free.14629/

Game:
https://store.steampowered.com/app/211500/RaceRoom_Racing_Experience/
Learning
Books/Library
Archive's National Emergency Library
National Emergency Library is a temporary collection of books that supports emergency remote teaching, research, independent scholarship, and intellectual stimulation while universities, schools, training centers, and libraries are closed.

Annoucement:
http://blog.archive.org/2020/03/24/announcing-a-national-emergency-library-to-provide-digitized-books-to-students-and-the-public/

Claim:
https://archive.org/details/nationalemergencylibrary
Space
NASA AT Home
Take a look at the achievements of Humanity's exploration through NASA's collection of Videos, Podcasts, Books and Visual Tours.
Videos
Podcasts
E-books
Virtual Tours
For kids and families
For citizen scientists
NASA TV
Virtual Tours of Egyptian Pyramids and Archaeological Sites
The tour features the tomb of Queen Meresankh III, who was the granddaughter of King Khufu, builder of the Great Pyramid of Giza, and wife of either Khafre or Menkaure.

The first tour on Friday explored the Menna Tomb in Theban Necropolis, considered as one of the most beautiful tombs of the nobles on Luxor's West Bank. It dates back to the 18th Dynasty.

The first site to be open is the Tomb of Menna. Everyday at 3am a new site will be opened up for virtual exploring .

Watch:
https://www.arce.org/virtual-tours
Industrial Automation & Control Training
Rockwell (One course per individual)
E-learning courses are self-paced and self-directed so you can learn when and where it is convenient for you. Our e-learning incorporates a variety of fundamental and product specific topics to help you build expertise on automation and control systems. Each learning module contain activities, software simulations, and demonstration videos to help reinforce learning concepts. The modules can be taken on any tablet or PC using Chrome, Safari, IE, Edge, or Firefox, and all content is narrated, and has a viewable transcript. All e-learning courses are currently only available in English.

Register for one free e-learning course through June 30th and start learning today.

CLAIM:
https://www.rockwellautomation.com/en_NA/products/training/e-learning/overview.page
Health
FutureLearn has partnered with The London School of Hygiene & Tropical Medicine to launch a free online course on COVID-19.

There is now a free online course open for registration on "COVID-19: Tackling the Novel Coronavirus" from experts at the London School of Hygiene & Tropical Medicine, a renowned institute of public health, available on FutureLearn.com, the leading social learning platform.

Announcement:
https://www.futurelearn.com/info/press-releases/futurelearn-launches-coronavirus-course

Claim:
https://www.futurelearn.com/courses/covid19-novel-coronavirus
Animation
Unity Learn Premium
During the COVID-19 crisis, we're committed to supporting the community with complimentary access to Unity Learn Premium for three months (March 19 through June 20). Get exclusive access to Unity experts, live interactive sessions, on-demand learning resources, and more.

https://unity.com/products/learn-premium
Language
Rosetta Stone (3 months Trial for Students)
Thank you for social distancing, an essential measure against the spread of COVID-19. We're right there with you, from our youngest making conference call cameos to our teens announcing mere hours into self-quarantine that they are ready to go back to school.
Spanish (Latin American)
French
Italian
German
English (American)
Arabic
Chinese (Mandarin)
Dutch
English (British)
Filipino (Tagalog)
Greek
Hebrew
Hindi
Irish
Japanese
Korean
Persian (Farsi)
Polish
Portuguese (Brazil)
Russian
Spanish (Spain)
Swedish
Turkish
Vietnamese
With free access to Rosetta Stone for Students:
They'll learn through immersion, making their new language accessible whether they are in kindergarten or prepping for college
They'll get instant feedback on their pronunciation
You'll be able to see how they're coming along with progress data and printable reports
https://www.rosettastone.com/freeforstudents/
Babbel Language Learning (3 Month for American Students/1 month for the rest)
Across the globe, students from schools to universities are affected by school closures due to the COVID-19 pandemic. At Babbel, we want to play a small part in helping this difficult situation by providing a free month of language learning to all these students. Because self-isolation doesn't have to mean the end of learning, growing and using language to connect with people all over the world.

US Announcement (3 months):
https://www.babbel.com/en/magazine/student-promo-online-language-learning
REDEEM (US):
https://welcome.babbel.com/en/student-discount/

Global Annoucement (1 months):
https://www.babbel.com/en/magazine/babbel-free-month-for-students
REDEEM (GLOBAL):
https://www.smartsurvey.co.uk/s/Babbelforstudents/
Coding
CodeAcademy (Scholarships for Students Affected by COVID-19)
Codecademy teaches millions of learners web development, mobile development, and data science skills. In the wake of school closures due to COVID-19, we're offering 10,000 scholarships to Codecademy Pro for free to high school and college students across the world for the rest of the school year. Those students get access to the same features that every Codecademy Pro learner does: roadmaps to figure out what to learn, thousands of hours of courses and projects to learn programming and data science, and a community of supportive peers.

https://pro.codecademy.com/learn-from-home/
Music
Fender – Guitar, Bass, Ukulele from world class musicians
Fender is offering 3 months of free online guitar, bass and ukulele lessons to the first 100,000 who sign up for Fender Play.

https://try.fender.com/play/playthrough/
Bite-sized lessons
Professional-quality video
Track your progress
Learn by playing songs you love
Practice anywhere, any time, on any device
Guitarjamz
To help ease self-isolation stress or boredom, GuitarJamz has decided to make all their premium content free to anyone who wants access.
This is not a free trial. They believe that now is a time for giving back to the community during the pandemic.
All content is free until the end of April 2020, but may be extended if the global situation does not improve.

Redeem:
https://guitarjamz.com/premium/free_access/
Tech Skills
Udacity (30 Days Premium)
Starting Ma‍rch 2‍5 and for a limited time only, you'll get 3‍0 da‍ys of free access to any of 40 Nanodegree programs. Gain higher-paying, in-demand tech skills from the comfort of your own home. Courses are 100% online, and come complete with real human support every step of the way.

REDEEM:
https://www.udacity.com/courses/all
Plural Sight (Free for April)
Times are tough right now. To help you be productive, make progress toward your goals or build skills toward a new career, we're making all 7,000+ expert-led video courses completely free for the month of April.

Your career is defined by what you know and how well you know it. Benchmark and prove your knowledge, keep up with emerging trends, and build in-demand skills with Pluralsight.

Build in-demand tech skills without leaving your house. Get free access to 7,000+ expert-led video courses and more all month long. 

It doesn't need your credit card. Creating an account is quick and easy.

REDEEM:
https://www.pluralsight.com/offer/2020/free-april-month
Security
1Password
Over the past few weeks, we've seen some unprecedented and frightening changes around the world as a result of COVID-19. We've watched as events are canceled, travel becomes restricted, and towns (and even countries) go into lockdown.

We're removing the 30-day trial period on 1Password Business so companies can start keeping their teams secure without getting finance involved.
Announcement:
https://blog.1password.com/covid-19-response/

Redeem:
https://1password.com/business/
Streaming
NBA League Pass
The 2019-20 NBA season is temporarily suspended in response to the corona virus pandemic so there will be no live content. But you can watch plenty of classic games and content. No credit-card required to utilize the offer.

REDEEM:
https://watch.nba.com/packages?ls=leaguepass%3Anbacom%3Apackages%3Ard
Plex Live TV Stream (3 months)
If you have an HD antenna and tuner, then now you can stream your free live TV to all your devices without Plex Pass through the end of June (DVR and other premium features still require a Plex Pass). And if you don't, we got some of our hardware partners to offer them to Plex users at a discount for a limited time.

Announcement:
https://www.plex.tv/blog/okay-so-here-we-are/

Details:
https://forums.plex.tv/t/live-tv-over-the-air-functionality-free-for-the-next-3-months/561368

REDEEM:
https://www.plex.tv/sign-up/
SiriusXM Radio
Listen to the world around you . All of SiriusXM's premium channels will be free to listen to for the next six weeks.

No login, just click channels:
All Channels
Music
Sport
News
Talk
Software
iObit Software
At this crucial moment, we wish you stay safe and healthy! And we're giving away 50,000 IObit PRO licenses to improve your PC experience at home.
REDEEM:
https://ld.iobit.com/en/giveawaycovid-19.php
Marketing
Ahrefs Blogging for Business ($799 value)
Learn how to grow your blog past 100K monthly visitors and turn thousands of your readers into paying customers.

REDEEM:
https://ahrefs.com/academy/blogging-for-business
Yoast All-around SEO training
Master practical SEO skills for all aspects of SEO
Get practical tips to rank higher and get more readers or sell more online
Optimize both your technical setup and content to avoid costly mistakes
https://yoast.com/academy/all-around-seo-training
E-Commerce
Shopify (Extended Trial 90 days)
Due to the impact of COVID-19, Shopify is offering an extended 90-day free trial. By entering your email, you agree to receive marketing emails from Shopify.

REDEEM:
https://www.shopify.com/
Magazines
Bauer Wheels Magazines (1953-2019)
Something to keep all the car enthusiasts/revheads busy over this period.

REDEEM:
https://bauer-archive.x-cago.net//vw/edition.do
Want to add more?
If you have any more content we've missed. please let us know so we could add them to the list. As always you can check out free kindle books, udemy courses, and apps updated daily in our forums.