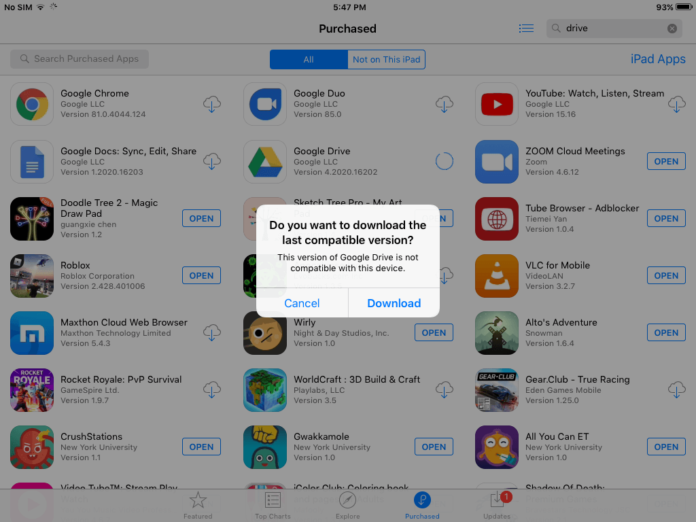 This is a nifty solution to install apps on old iOS devices after you've reset them to get the last bit of juice out of them. Apple offers you to download the last compatible version of the app you own. And if you don't own them, you can still add and purchase them from a different device or from the iTunes business version.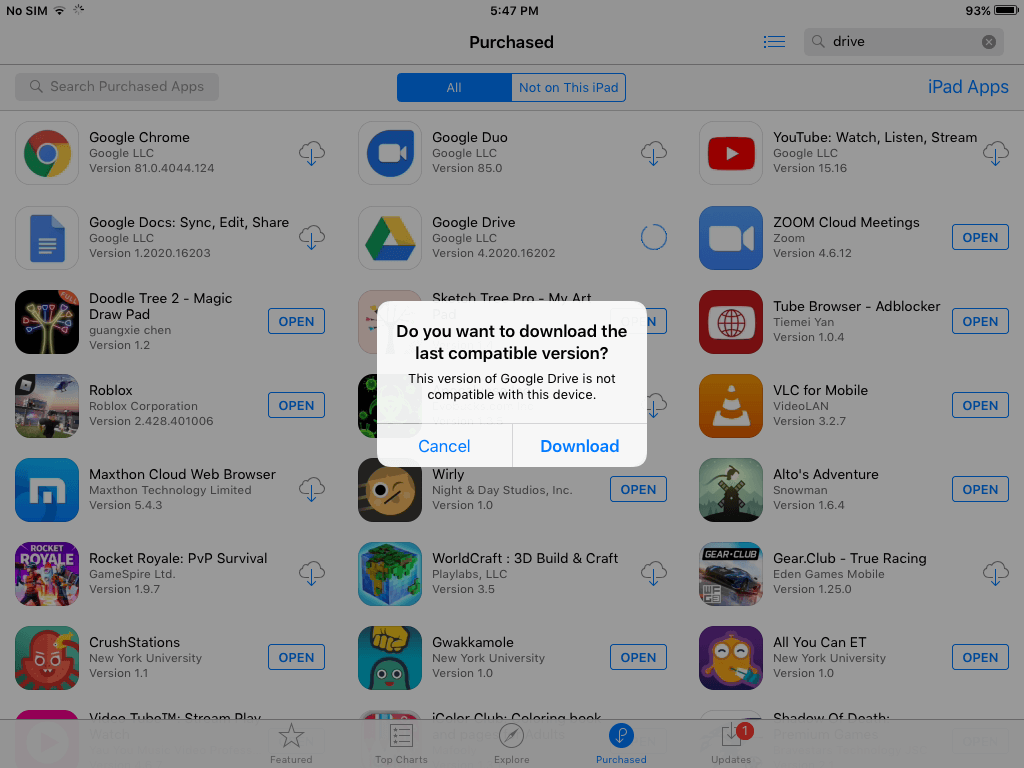 Here's a step by step process:
Add an app to your account from a different device or iTunes business version. If the app is free, no purchase is necessary.
After an app is added to your account, it will show up in your "purchased apps" section.
Open Appstore on the device you want the app installed
Go to the "Purchased" tab and tap on the download icon next to the app.
It will alert you that you can install an older but last compatible version of the app for you device.
This is how I found the feature by pure accident. I fixed an old iPad 2 which came in handy to keep my nephew occupied during the isolation. The iPad was reset but none of the popular apps were compatible with it. I started off by installing alternatives I could find. The most important app was Youtube and its alternative VideoTube and YouTube Kids were working. Rest were games we found to be working in iOS 9.0 and Apps gone free.
Yesterday, I was going through the apps that I had owned, I tapped on the download icon for the sake of it. Before this, I had tried to download them by searching them in the Appstore, but it didn't work with an alert that it wasn't compatible. But this time, to my surprise, it asked if I would like to download the last compatible version of that app. I was delighted and went and downloaded apps like YouTube, Hangouts, Google Drive, Docs and other productivity apps.