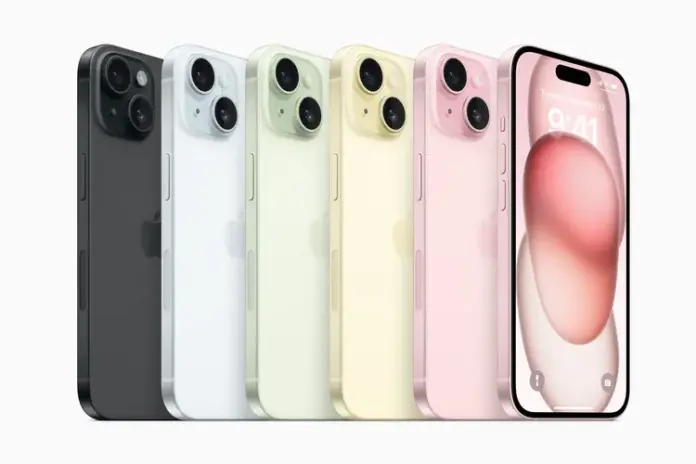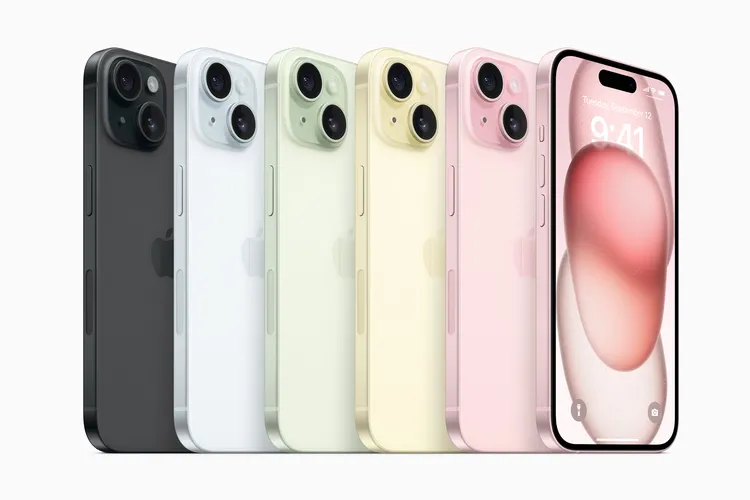 Apple has announced the release of the iPhone 15 and iPhone 15 Plus. The latest smartphone release from Apple is a big step forward in technology, design, photography, and customizability. iPhone 15 includes impressive features and a beautiful design that we expect will attract people all over the world.
The iPhone 15 and iPhone 15 Plus will be available in stunning new colors – pink, yellow, green, blue, and black. Pre-orders will begin on September 15th, with availability starting on September 22nd. Pricing starts at $799 for the iPhone 15 and $899 for the iPhone 15 Plus.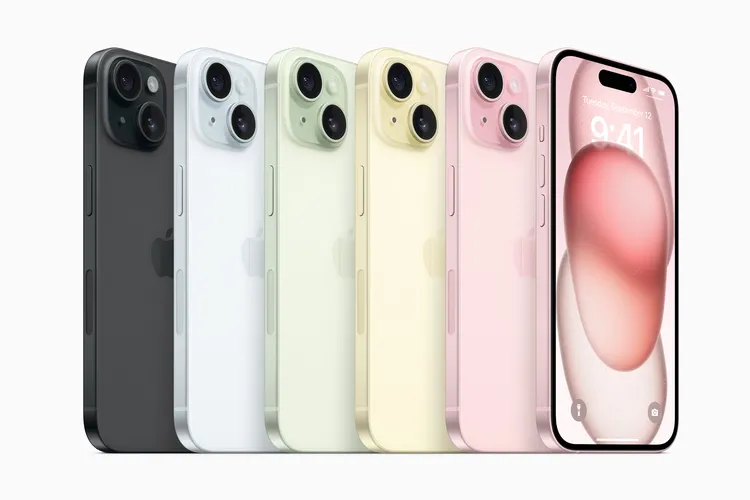 Design and Build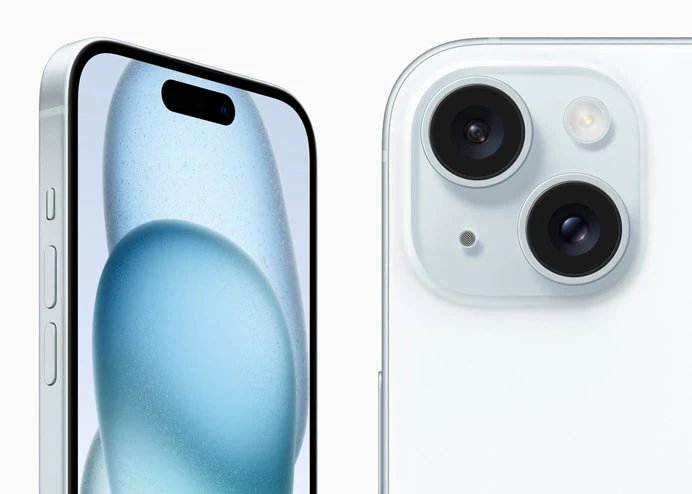 The iPhone 15 and iPhone 15 Plus showcase a breathtaking new design, featuring a color-infused back glass that radiates elegance and durability. The back glass has a luxurious matte finish that is achieved through a nanocrystalline particle polishing process. They specially engineered this process to give the glass a unique look. Complementing this sleek design is the new contoured edge, which enhances the overall feel and comfort of the device. With its aerospace-grade aluminum enclosure and Ceramic Shield front cover, the iPhone 15 lineup sets a new standard for durability.
Dynamic Island: An Interactive Experience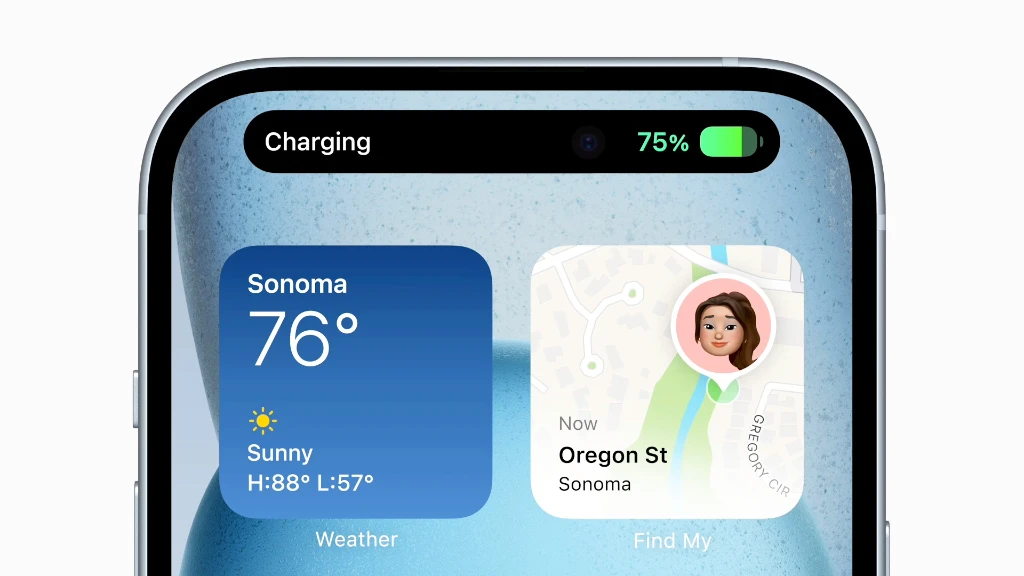 Dynamic Island in upgraded in the iPhone 15 series. Users can engage with notifications and Live Activities in an intuitive and interactive way. The Dynamic Island adapts to the user's needs. It gives you fast access to important features such as map navigation, music control, and real-time updates from other apps. You will never miss a beat for your food delivery, ride sharing, travel plans and favorite sport team's scores.
Camera System for Stunning Photos
The iPhone 15 and iPhone 15 Plus have advanced camera systems to take exceptional photos and videos effortlessly. The main camera boasts an impressive 48MP sensor combined with 100% Focus Pixels for rapid autofocus. Computational photography offers a 24MP super-high-resolution mode. It balances image quality and file size, providing users with an optimal experience. The 2x Telephoto lens adds to the camera's versatility by providing three optical zoom levels. This allows users to capture moments from any distance with ease. No other camera can match this feature.
Portraits and Improved Night Mode
Capturing stunning portraits has never been easier with the iPhone 15 series. Users can now effortlessly take professional-looking portraits without switching to Portrait mode. The depth information captured in real time allows users to adjust the focus point after taking the photo. This offers creative control that was not possible before. Night mode also gets better in iPhone 15. It now delivers sharper details and more vivid colors. This ensures exceptional low-light performance. Smart HDR technology creates natural-looking skin tones and balanced exposure in different lighting situations.
A16 Bionic Chip: Performance that lasts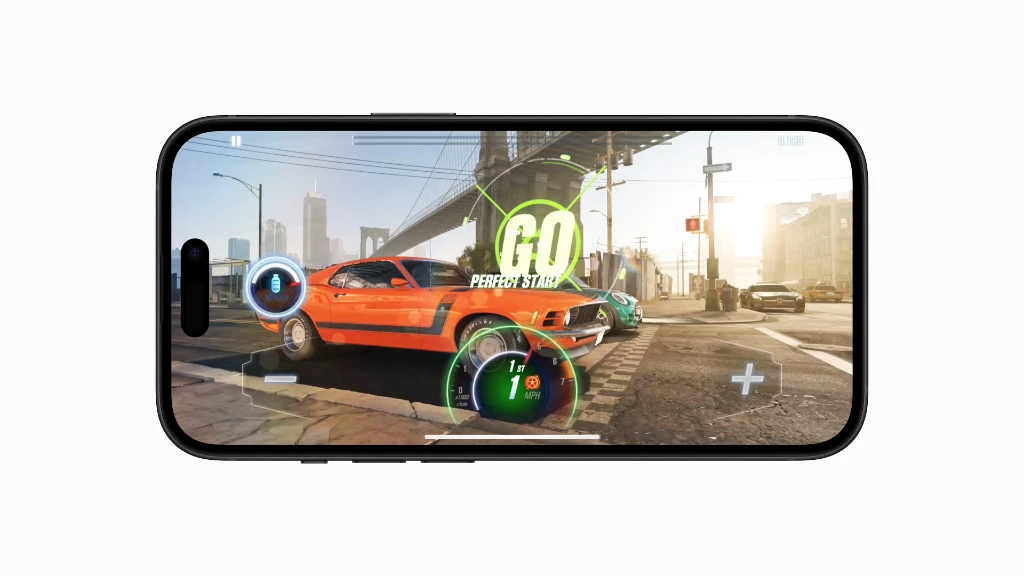 The iPhone 15 and iPhone 15 Plus is powered by the latest gen A16 Bionic chip. This powerful chipset offers unmatched performance, enabling seamless multitasking and resource-intensive tasks. The A16 Bionic has a six-core CPU and a five-core GPU. It provides great speed, efficiency, and smooth graphics. These features result in an immersive user experience with no hiccups. The 16-core Neural Engine boosts machine learning abilities and puts privacy and security first.
Expanded Safety Features for Peace of Mind
The iPhone 15 lineup prioritizes user safety with its expanded safety capabilities. Crash Detection technology has gotten better than before. It can automatically detect severe crashes. If there is a severe crash, emergency services get notified right away for help. Satellite-based emergency SOS is now available in more countries. This provides an extra layer of safety for users, even in areas with limited cellular coverage. Roadside Assistance through satellite technology connects users with AAA in case of car troubles when other communication methods are not accessible.
Enhanced Connectivity with USB-C and Convenience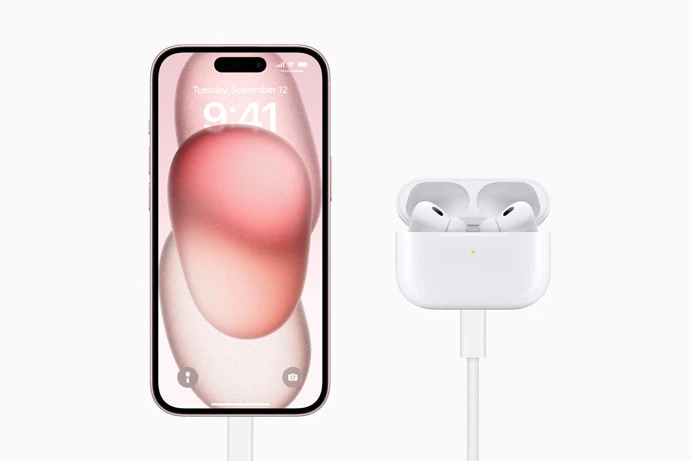 USB-C has been a long awaited feature on an iPhone. The two models have a USB-C connector. This connector makes it easy to charge and transfer data between different Apple devices. MagSafe compatibility allows for effortless wireless charging and convenient attachment of accessories. The new Ultra Wideband chip enhances Precision Finding for Find My friends. This helps locate friends easily in crowded areas. The chip is a second-generation one that increases the range.
Environmentally Conscious Design
Apple remains committed to environmental sustainability with the iPhone 15 lineup. The devices use recycled materials in different parts, such as the battery, logic board, Taptic Engine, and charger. With over 99% fiber-based packaging, Apple is making strives to minimize plastic waste. Apple no longer uses leather and has replaced it with the FineWoven and FineWoven Wallet with MagSafe. They created the new products using micro-twill. We know this material for its durability and has significantly lower carbon emissions when compared to leather.