Protonmail sent me an email today notifying they had upgraded my free account to get an additional 500 MB storage, making it 1GB in total. This was a very welcome move, as I've been using Protonmail daily since its inception. We even had a list of 3 letter names available for registration for ProtonMail. So I had gotten a couple more aliases, but I went to check other email if they got the upgrade as well, but they were not. So it seems like you have to fulfill few certain criteria to get the upgrade.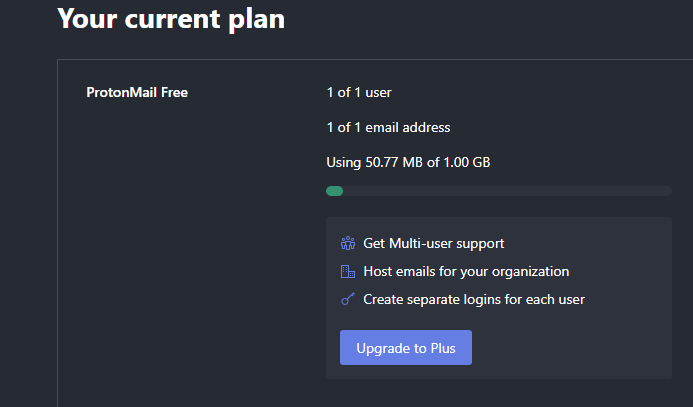 The email reads:
Dear Proton community member,
Congratulations on completing a major step of your journey to digital privacy!
You've successfully:
Imported emails and contacts
Sent your first message
Set up a recovery method
Used our mobile app
To help you store even more emails and attachments, we've upgraded your account storage to 1 GB.
If you haven't gotten the upgrade then, I'd recommend performing the tasks mentioned above to get the upgrade, and hopefully that works. Here's more about the free 1GB upgrade from Protonmail.