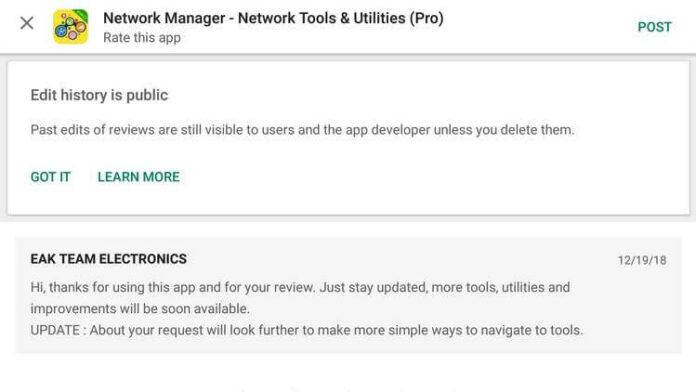 Google has made updates to their market app making reviewing an app possible on a single page. Previously, you would have to go through a list of steps and questions before finally posting your review for an app. The interface may not be available for everyone as this may be a/b test build or is a slow rollout. You can also view the history of your reviews on the same place, and it's public for everyone to see. The full version name which includes the update is 12.9.12-all [0] [PR] 224566662.
Anyhow, now, let's get to the pictures.
Here's how you view your reviews page looks now. You press "Edit" on any of the pages of app you have installed. A new page will contain a text box to enter your review, the optional questions for brevity and your overall rating of the app.
As the previous review are now public, everyone can see how the app updates were received by the users. As reviews tend to change when an update breaks, fixes or add features, this will give an idea on what problem were initially there.
Let us know if you have gotten these on your Playstore app and also what you think about them.