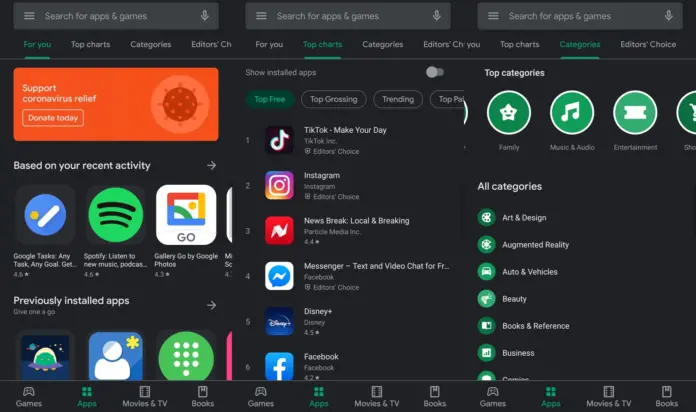 Google Play switched to bright light theme for me today. I had been using Dark Mode app to trick it to stay dark. I forced closed the app and tried changing settings on it to make it revert to dark mode. But it didn't work which made me go to the Google Play Store settings to check if something had changed. And lo-and-behold there is a dark mode setting with three options.
This seems to be an update to recent android versions. It will depend on your device and android version or will have to wait for future updates.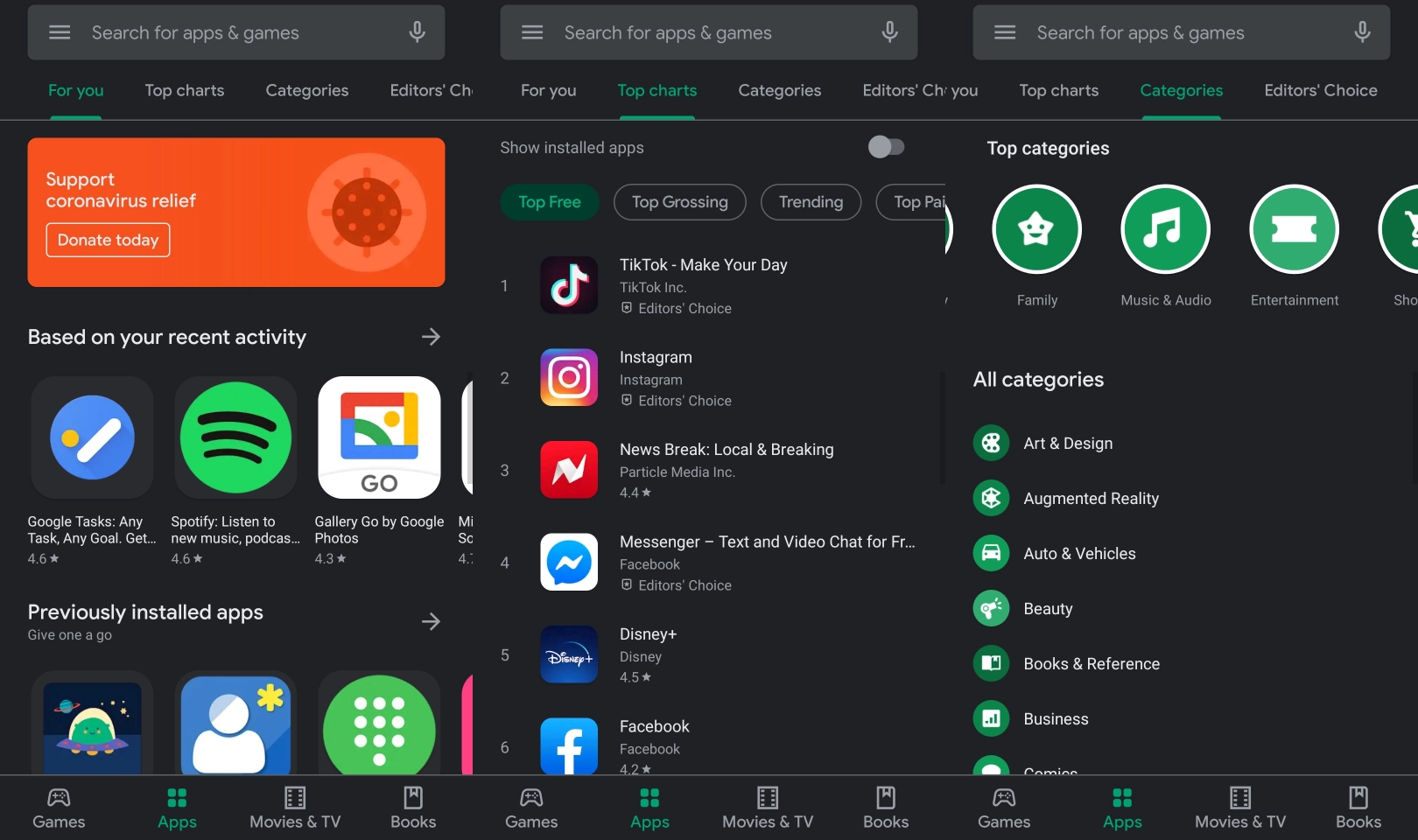 To enable the option just go to your Google Play Store app settings and look for "Theme" Settings.
That's it. I deleted the Dark Mode app as I was trimming down on apps I have on my phone. The change will help people wanting the dark theme for so long.