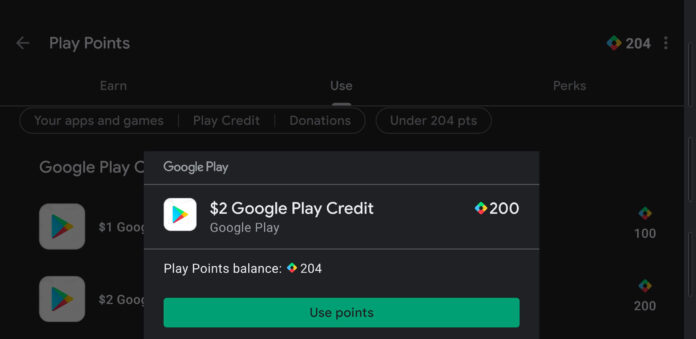 Play Store is the Google's official app store for the Android platform. As the dominating operating system on the smartphone market, there's no shortage of apps in the Google Play Store. While quantity doesn't always equal quality, Android provides a lot of options for its users. Most developers expect to woo some users into paying for their apps. There are two ways for users to pay for apps on Google Play Store; with real money or play credits. Google play points and rewards are two free options to get Google play credits for free (in selected countries).
Google Opinion Rewards
Google Opinion Rewards is a reward based on user surveys and crowdsourcing. It sends surveys based on users' activity. More so, It caters more towards those who are out and about for shopping or travel. Still, it seems a hit-and-miss for some users as Google doesn't reveal how users a selected for surveys. It is a secret but it is often related with Geo targeted movement near its partner locations. The Opinion Rewards app on Android doesn't request any permission. Considering Android is a Google product and users most often rely on Google services like Maps, Gmail, and others. It's not incomprehensible to assume that other apps and services contribute to tracking your whereabouts.
As of writing this post, Android users in 29 different countries are eligible for enrollment in this program. Google Opinion Rewards is also available iOS users on the Apple app store.
The best way to earn Play Credit with Google Opinion Rewards is being outdoors going through multiple commercial places of interest. This includes malls, branded stores, restaurants, and similar locations. And it will likely help to be truthful about your answers. As Google could send you a trick question to tempt you wrongfully to answer for the reward. Google might mark your account as persona non grata and never send you any additional surveys.
Google Play Points
Google introduced Play Points to its users on 4th November 2019. Unlike Google Opinion Rewards, which rewards users based on surveys, Play Points rewards users on purchases through the Google Play Store. It also rewards additional activity on the App Store. As of this post, you need to be from one of the 22 countries, and have a valid payment method to be eligible for Play Points rewards.
There are four ranks based on points you can gather with Google Play Points. They are Bronze, Silver, Gold and Platinum. Bronze is the initial rank where you have 1:1 spend-to-point ratio without weekly perks. As you get to Silver and higher ranks you get higher spend-to-point ratio plus weekly play points raffle.
Free Google Play Points
To earn Play Points without spending any money, you'll have to first reach the Silver level. Once you reach the Silver rank, Google provides special offers on which you can get free Google Play Points. This includes simple tasks like downloading an app onto your phone or checking the raffle.
Check the Earn Tab on your Play Points screen and scroll to the bottom. If there are any special free offers, they are listed there.
Additionally, after you reach the Silver level, you get weekly raffle perk where you can win Play Points. On the Silver level, the minimum points you can win is 3 points and the maximum is 50 points. On the Gold level, the maximum is 200 points and 500 points on platinum.
When you reach the Silver rank on Play Points, its easier to rank higher quicker with the special download offers and weekly raffle. You will, however, need to keep attaining some points to keep your rank. If you fail to reach a certain point requirement, you are demoted to a lower rank.
Finally,
Utilize the play credits you earn through both of these services and maximize your earnings.
If you want free google play credits by doing simple dull tasks, you should utilize both Google Opinion Rewards and Play Points Offer. While you might not be lucky with one, you might be lucky with the other. Both if you are feeling specially lucky. Use the play credit you earn from these apps to buy apps, books, movies, subscriptions. If you are out of options, just donate to your favorite app developer, It will be greatly appreciated.