Mozilla is an advocate for open Internet and also at the forefront of user privacy with their Firefox browser. Mozilla has been developing Firefox for the users with no intent of profiting from them. Firefox translate was a feature missing from its main competitor, Google Chrome. Firefox Translations is a latest addition to that premise and a result of Bergamot project. Bergamot project in a collaboration with Charles University in Prague, the University of Sheffield, and University of Tartuto to offer a local and private translation feature within Firefox.
The translation feature is available as an extension and supports eight language translations to English. While eight languages aren't much, unlike cloud-based alternatives, they do all processing on the machine, making it work offline. Privacy is paramount for this project and results are impressive.
To use the extension offline, you must first translate a page with the language you require. This process downloads the translation engine for that language which will translate other subsequent pages while offline.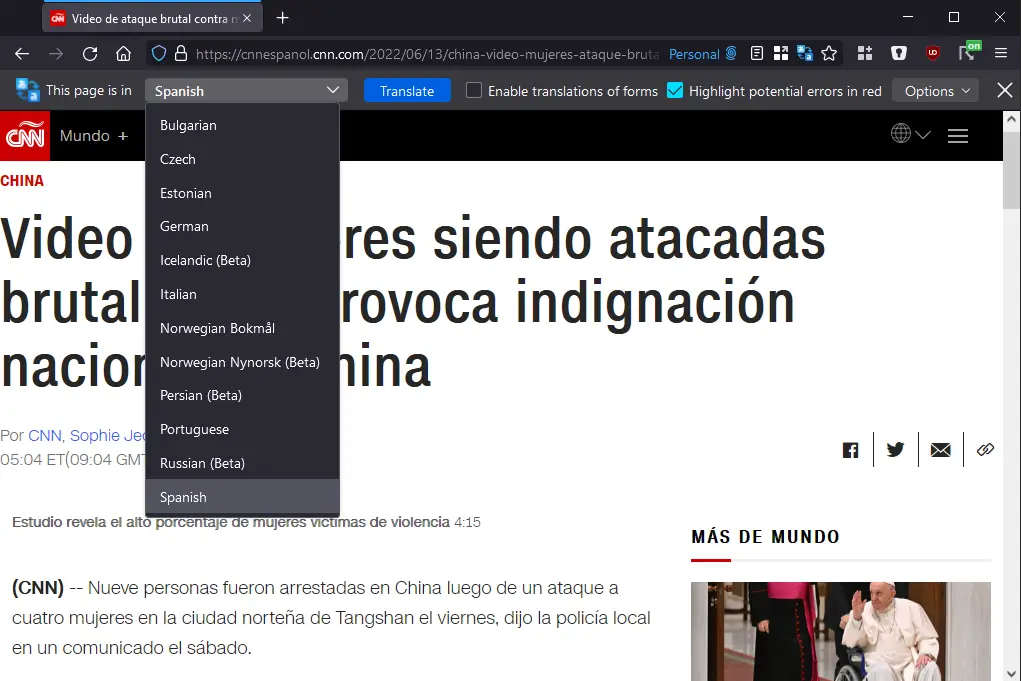 As of writing, the extension supports translation of a full page. You cannot select text and translate it into a language of choice yet. It is useful for specific language-based websites. Once you start the translation process, the extension with recommend you an option to continue translating the site on the current tab as you navigate on the site.
Here's a recorded preview of the Firefox Translation:
The translation occurs on the device, for which it downloads the content for processing. Once downloaded, the page transforms into a language you've selected.
Try it out and let us know how well does the translation work with different languages available on the plugin. As an open-source project, Mozilla hosts Firefox Translations code on GitHub. You can go through the code and help make it better if you can contribute. Mozilla has been recommending Google Translate addon for its users, but hopefully this addon can gain more exposure, funding and contributions to make it a viable alternative.