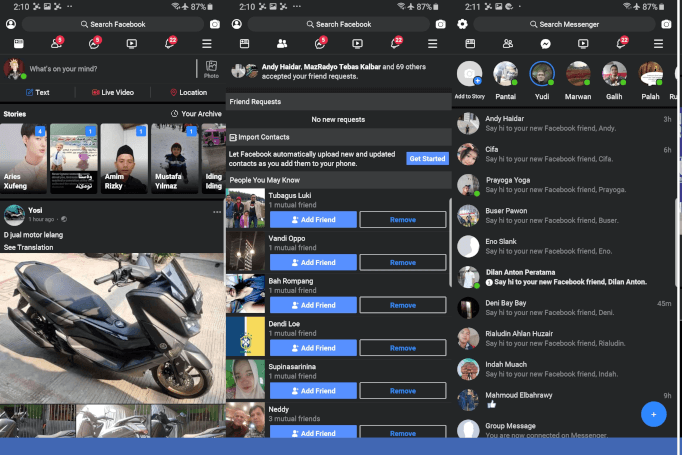 Facebook just rolled out its Facebook Lite version with a dark mode toggle in the settings menu for Android. iOS users were able to turn to system wide dark mode to change any application to a dark interface but Android users were out of luck. Facebook has been testing its dark mode implementation in its app since early this year with A/B testing. This is the first public release to all of its users using the lite version of the application.
Update to the latest version to try out the facebook dark mode option.
Facebook lite is targeted for users who have low internet bandwidth and speeds. The dark mode will likely follow its path to its main app soon. The dark option doesn't allow any additional settings besides the simple toggle. The dark mode is uses a darker gray background with dim white text and not complete dark as Twitter allows. Nonetheless, It's a careful design option for those who like to view facebook in dark environments.
The application doesn't change its preference with your phones dark mode preference. Users need to set the theme manually to the theme they prefer.
Your Eyes will be pleased with less strain with caused with bright light.