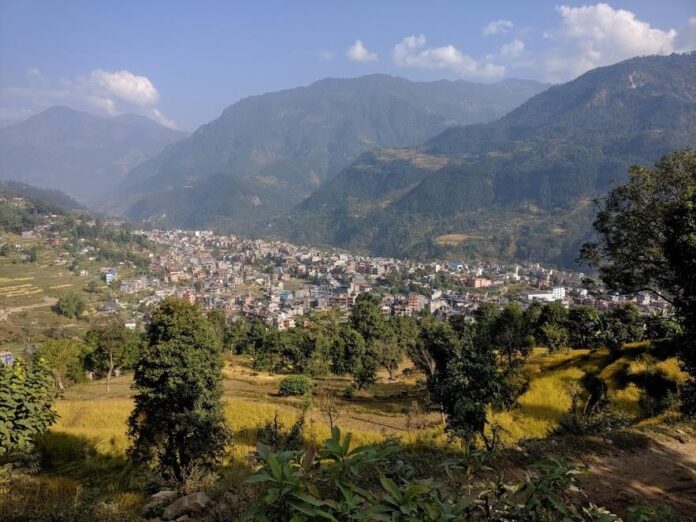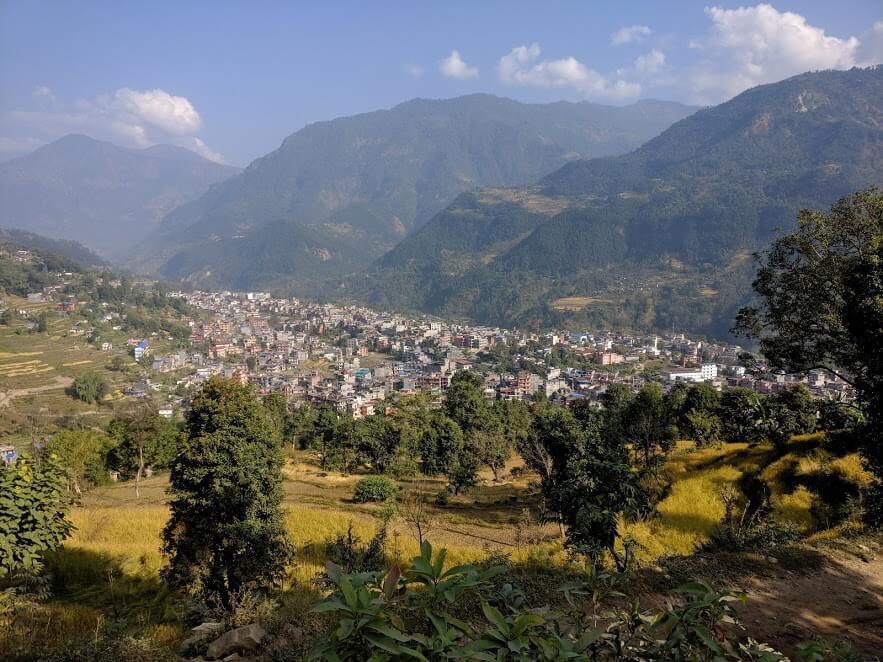 If you're going to Manang or want to hike to Ghale-gaun and you're starting from Kathmandu, Besi Sahar will be your first destination. The city is big, and you will feel the city vibe similar to Kathmandu. If you had forgotten to buy some essential thing on your way from Kathmandu, this is the last place you should expect to find some gear or utilities. Once you get past Besi Sahar, you can only hope to see a corner store with food and other basics. We were on our little backpacking trip to trek from Khudi to nearly Pokhara through Ghale-gaun and this is what we experienced.
Besi Sahar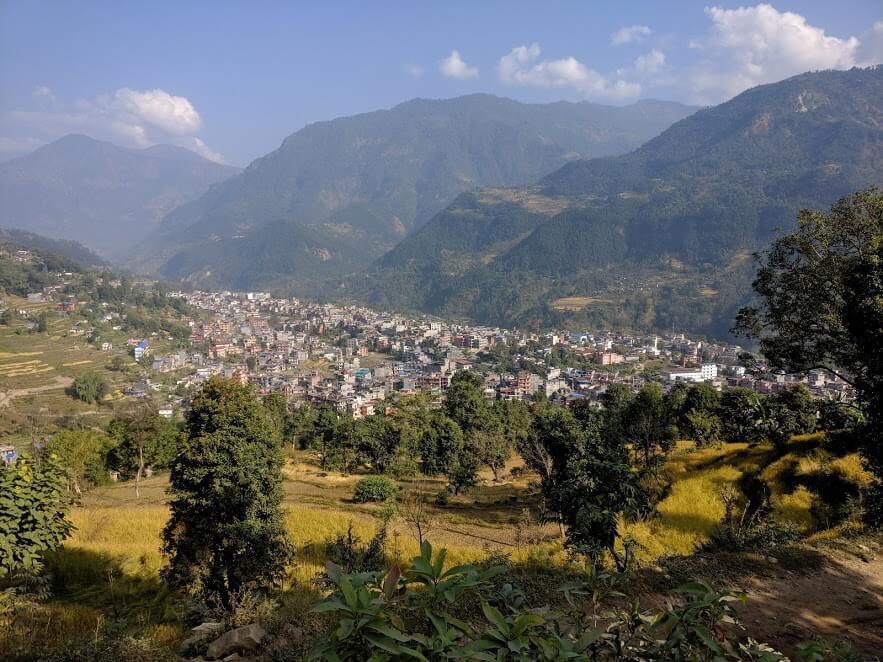 The ride from a local bus leaves every hour from Gongabu bus park, and it takes about 6 hours to get there. You will get there faster on a tourist bus if you can pay twice as more. The road is well made so, the local bus are still comfortable. After Besi Sahar, most of the roads are rugged and rocky. The bus, however, starts hoarding local people in after you get off the highway so it can get very crowded. But that's the full Nepali experience, eh?
As it takes quite some time to get to Besi Sahar,  so we decided to stay a day there for a day. We also decided to buy some clothes there. But the price was higher than what you're used to in Kathmandu in every shop we went. And for foreigners, the prices are inflated. As a foreigner, you would like to be with a Nepali friend so they can enter shops without you, so the prices aren't as inflated.
At the evening, we decided to go to a monastery near the hill on the northwest, before we rested for the day. The monastery wasn't big, but it had a good view of the city. After that we decided to return to the city. It was two days after Tihar, but the decorative lights were still on, and there were groups still singing deusi. We stayed out watching a group singing deusi and roamed the streets after we had our dinner.
Lamjung Durbar (Gaun-sahar Durbar)
The next day we decided to go to the Lamjung durbar, also locally known as gausahar durbar. It is west to Besisahar and a 3-4 hours hike to go there-and-back. There seems to be a bus going but we weren't sure about when and where they leave from, and we were happy to walk.
Don't let the distance on your map fool you into thinking this will be an easy hike. The map showed it at a mere 7 km distance from the hotel, but it was quite a task to get to the top. The way to the durbar has stairs lined up and easy to follow. These stairways and small roads cut through the big roads and acts as a shortcut. This walk gets you to a top of the hill with a small village called gaunsahar. If you are going on a longer, harder hike in a few days, this will definitely help you get warmed up. But, lesson learned — never take the distance as a measure of effort again.
The Lamjung durbar sits at the edge on the top of the hill with the view of the besisahar city and marsyangdi river on the east and a small village on the west. There wasn't much to see besides the statue of the king, a temple, and the palace. We didn't see anyone except the caretakers of the palace and us when we got there. So we rested a while, took some pictures and decided to check the village before we went downhill. The walk downhill was obviously much easier and faster.
After returning, We went to Khudi and Bhulbhule on the same day .