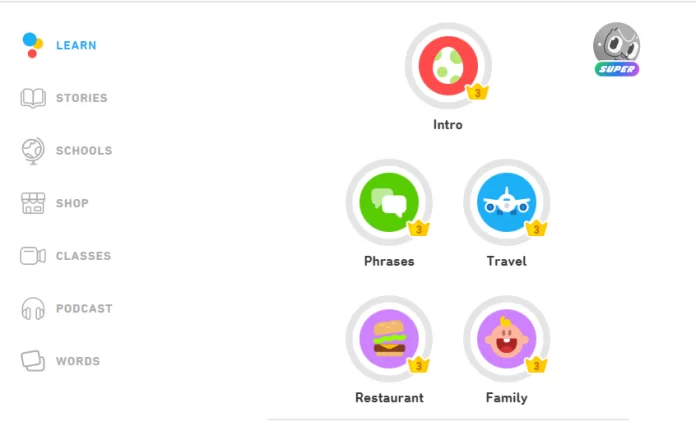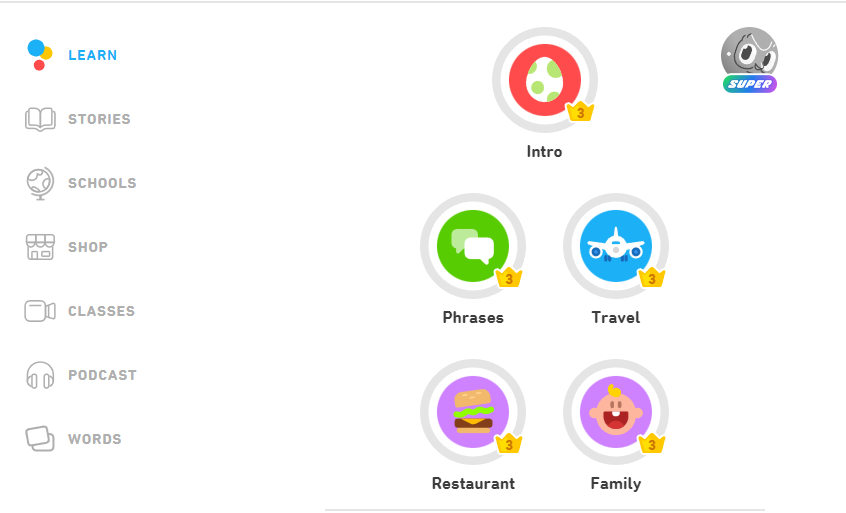 Learning languages helps people learn about different cultures, traditions and connect with people and places around the world. Colonialism played a huge role in languages. It left us with some languages having more native speakers than others. Chinese, being an exception to oversea colonialism, it tries to exert its influence to make Chinese a predominant language of the region. English and Spanish originated in Europe, but colonist took them to other sides of the globe. Spanish evolved from Latin and English from Germanic, but they borrow words from many other languages. They're wildly popular in the Americas and Europe and you can never go wrong with learning a new language. Spanish is easier to learn if you start with the basics and relate it to English, as there are many similar words.
With advances in technology, the Internet, and smartphones, learning a language has never been easier. Apps can help you learn and keep track of your progress. They keep you entertained by gamifying the learning. Let's talk about the best apps to help you learn a language really fast.
Duolingo
Duolingo was my first venture into learning the Spanish language. Before that, I only knew a few phrases from the movies. Duolingo provides you with many practical tools tests and quizes to start your Spanish adventure. It is available as an app for smartphones or access to their website without an app. The bite size quizes and speech lessons are all very intuitive to help you continue at your own pace, rekindle your memories and use them in your everyday life. Best of all, Duolingo is completely free.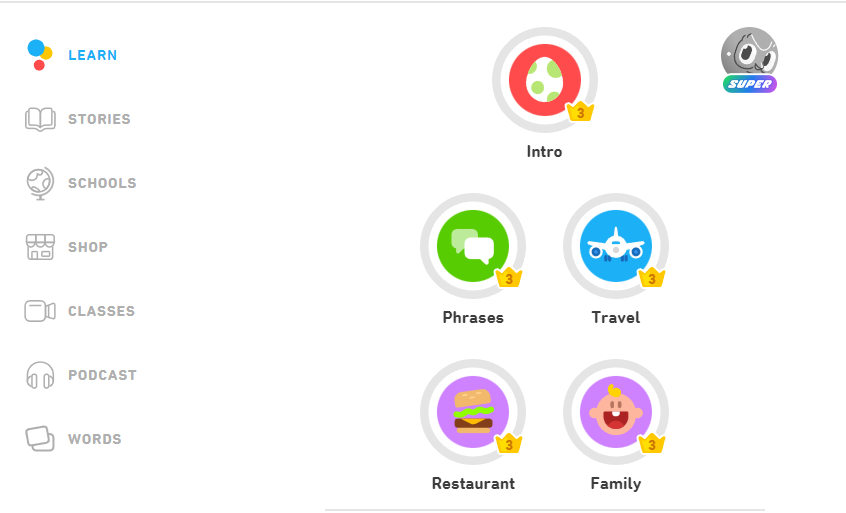 Speciality
Perfect for beginners
Practice on web or smartphone apps
Bite-sized lessons based on science (according to the creators)
Drawbacks
Contains ads
Limited explanation and context
Confusing learning paths
Can't go back and practice lessons you've completed
Memrise
Memrise is another app that takes learning languages to a next level. It has a comprehensive system for language learning enthusiast. You take on a language with multiple levels separated based on their usage. The levels may include basics, food, conversation, and handy phrases. "Classic Review" and "Speed Review" help you practice and retain the words and phrases you've already learned. It also has an immersive learning section which includes video of native speakers with subtitles on your own language. They stay on your phone once you play them, so they are available when you're offline.
Speciality
Text and native voice learning
Gamified learning based on levels.
Gather points and compete in global leaderboards.
Review section to help you remember the words and phrases
Immerse section with videos of native speakers engaging in common conversation scenarios
Dark mode
Drawbacks
Contains ads
Lessons aren't available offline (premium feature)
Free usage limits some features
Tandem
Practice makes perfect and who better to practice with other than local or fluent speakers of the language? There are other language exchange apps but Tandem made the most appeal to me. It's straightforward, with good interface and features a lot of language learning tools and has proper community standards.
Tandem is a messaging app that connects you with native speakers around the world. And there are many Spanish native speakers trying to learn English. The app sets you up to meet a perfect language learning partner. As the user fills up their profile with their native language and chooses one or multiple language to learn. The community browsing feature lets you search for people who are learning your native language and will teach you their native language. You can filter your search with native speakers, fluently speaking or beginner. Another distinguishing feature is the party feature, where a group converses with audio only. Users can join these groups until it reaches the member limits.
Speciality
Membership verification for all users when they signup
Converse with text, audio messages, and or audio/video calls
Create and join audio chat groups to speak with strangers
Has a correction/comment feature to correct someone's mistakes.
User reviews to help you choose a reliable language partner
Drawbacks
Contains Ads
The app can get quite buggy with calls and videos
Initial verification can take some time
Allows 3 in-built translations per 24 hour time period
Lastly
If you are fluent in English, learning Spanish can be a gateway to delve into completely different languages. Spanish-speaking countries have a variety of different culture and tradition to explore. Some nuances in words and pronunciations are normal, but that's true in every language. Languages need practice to stay in your memory, so use these apps regularly to absorb all the words and phrases you can remember and also make great friends along the way.