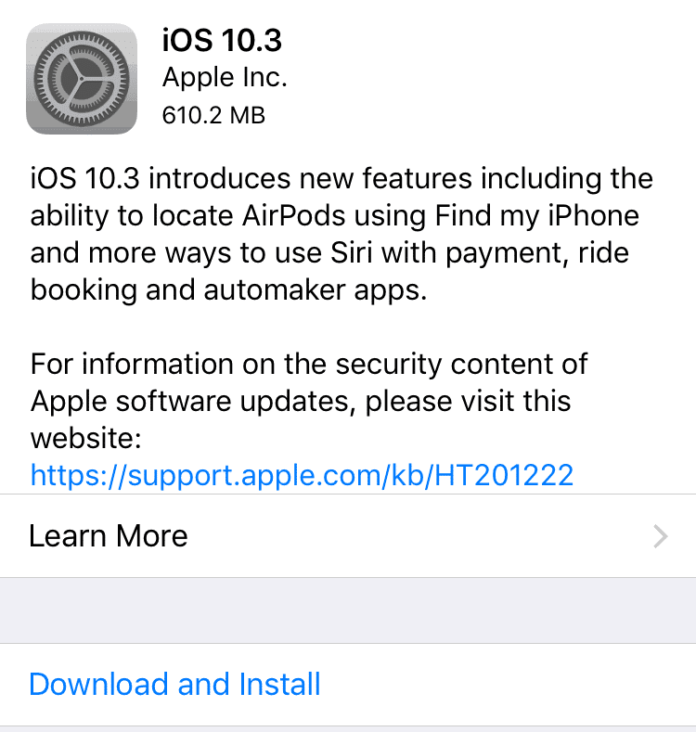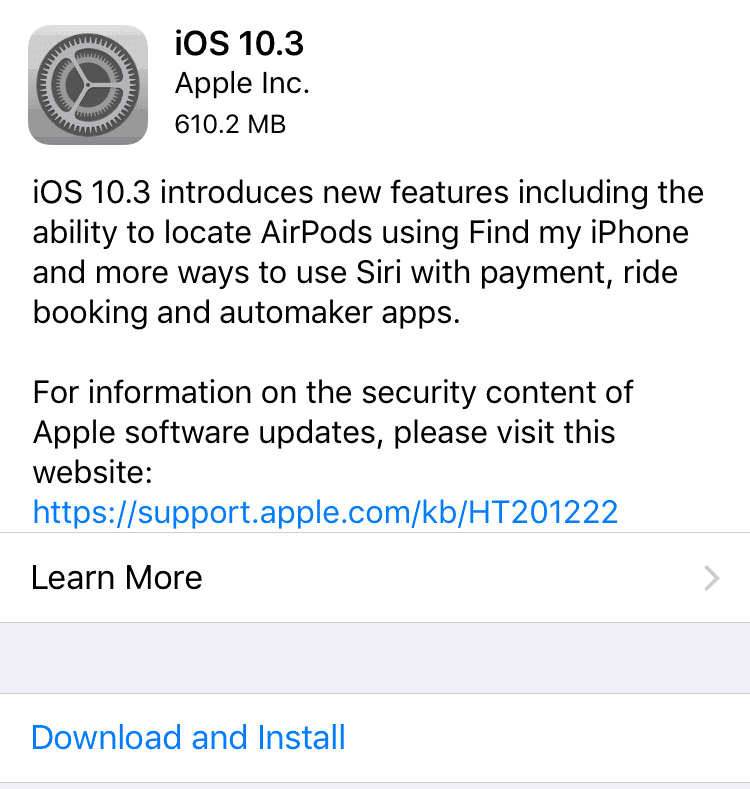 Apple is updating the operating system on their iPhone and iPad to 10.3 version. This iteration does not bring major changes but is altering the file system running the iOS. The old file system is an 31 year old file system schema while Apple File System (APFS) was announced last year. It is to replace the traditional file system on compatible iPod, iPad, Apple Watch, Apple TVs and also Mac OS. iPhone 5 tests have proven not to work at the moment.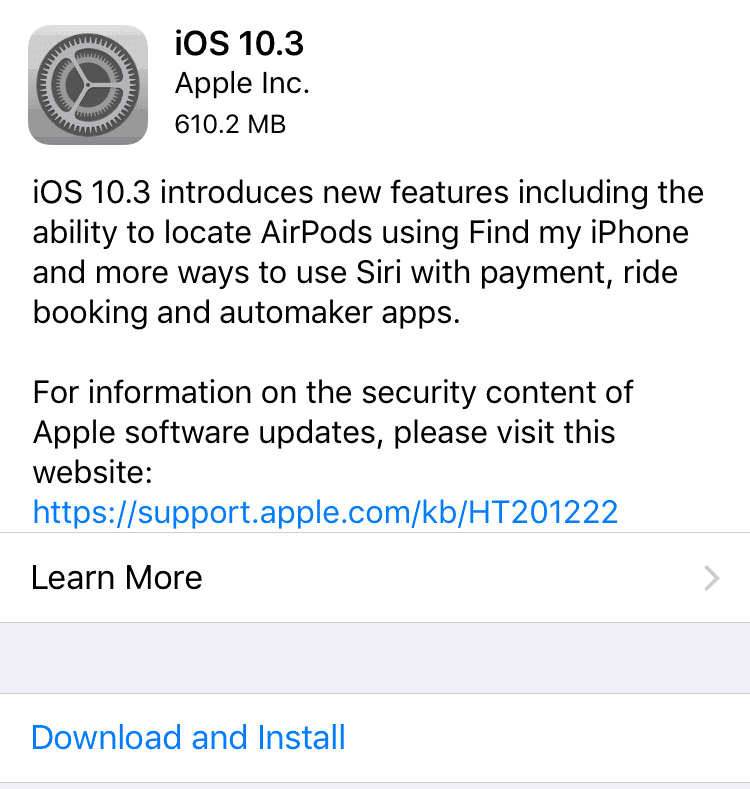 APFS is file system designed for modern device with modern file storage hardware in mind like SSD. APFS is going to allow iOS to make fast, efficient clones of itself, create snapshots of the entire operating system for restore. It will also be able to encrypt files and sensitive metadata, maintain data integrity and prevent crash protection during a system updates or with corrupted data.
On iOS, the update will update the whole file system from HFS+ to APFS on device compatible with iOS 10. But for macOS there is no supported conversion mechanism from HFS+ to APFS.
Other changes on iOS 10.3 include:
Find My iPhone

View the current or last known location of your AirPods
Play a sound on one or both AirPods to help you find them

Siri

Support for paying and checking status of bills with payment apps
Support for scheduling with ride booking apps
Support for checking car fuel level, lock status, turning on lights and horn with automaker apps

CarPlay

Shortcuts in the status bar for easy access to last used apps
Apple Music Now Playing screen gives access to Up Next and the currently playing song's album
Daily curated playlists and new music categories in Apple Music

Other improvements and fixes

Rent once and watch your iTunes movies across your devices
New Settings unified view for your Apple ID account information, settings and devices
Hourly weather in Maps using 3D Touch on the displayed current temperature
Support for searching "parked car" in Maps
Calendar adds the ability to delete an unwanted invite and report it as junk
Home app support to trigger scenes using accessories with switches and buttons
Home app support for accessory battery level status
Podcasts support for 3D Touch and Today widget to access recently updated shows
Podcast shows or episodes are shareable to Messages with full playback support
Fixes an issue that could prevent Maps from displaying your current location after resetting Location & Privacy.
VoiceOver stability imporvements for Phone, Safari and Mail
Let us know what you think about the update in the comments.