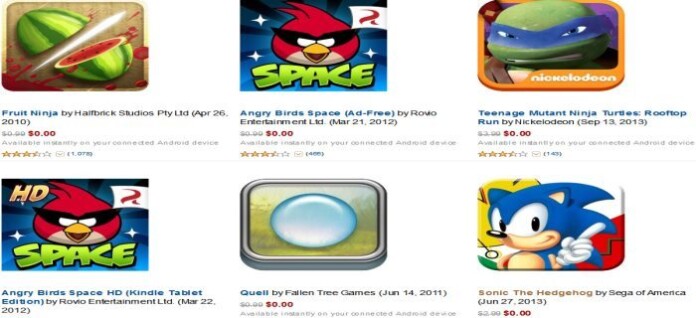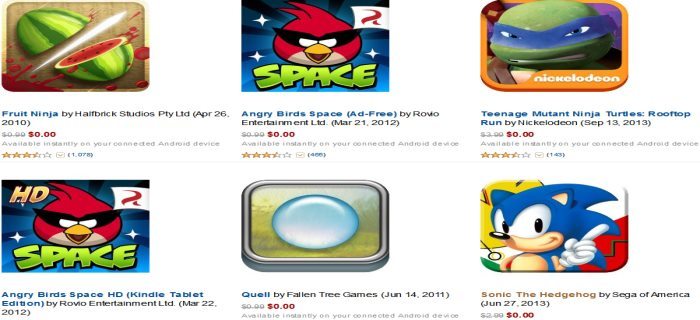 Amazon is having many sales and giveaways with a lot of Games for this Holiday and this weekend (Friday to Sunday Dec 1st)  it has games like Angry Birds Space, Sonic The Hedgehog, Fruit Ninja, Teenage Mutant Ninja Turtles: Rooftop Run and few other games for free Giveaway. So get in on the Holiday fun and grab all of them right now before the giveaway is over.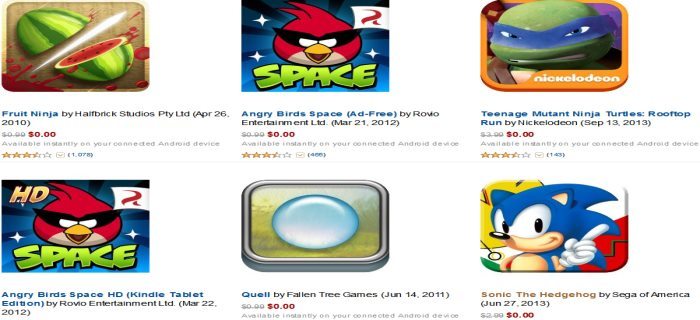 These are the list of Free Giveaways on Amazon right now:
Be sure to login to your Amazon Account to get these apps for your Android devices. You can use the Amazon Appstore for Android on your Android device but you might not get some apps if they are not available for you device. If you don't see any of these apps then use a browser to add them to your account so you'll have them on your account and use them when you upgrade your device in the future.
Amazon And Google Play have tons of sale happening this Holiday, and we'll hopefully list some of those sales in the future posts.