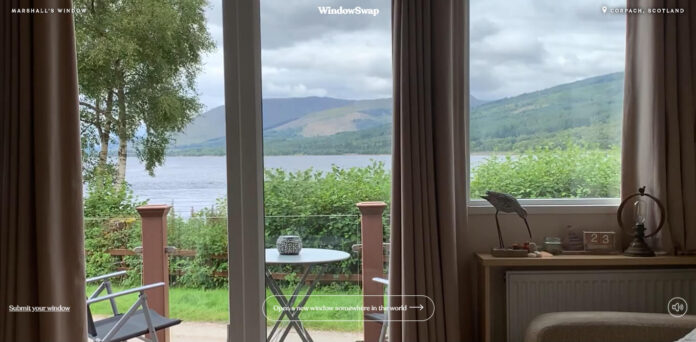 Window Swap is a project allowing users to share their window view with the rest of the world. The 10-minute recordings' user submitted from around the world for rest of us to explore. You can randomly visit many places from Paris, Stuttgard, Manhattan, New York and plenty more. The website may soothe travelers and outgoing people who are staying home for months due to the effects of coronavirus. But the glance to a new location does provide positive effect to anyone.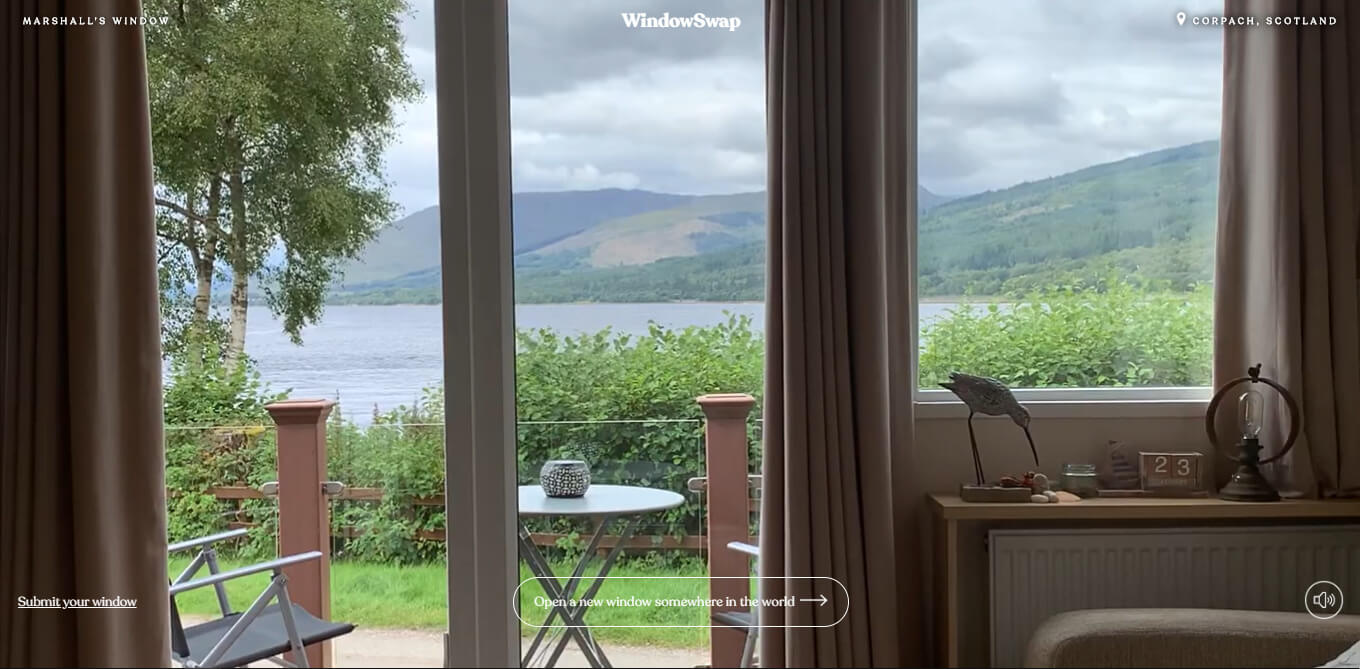 Sonali Ranjit and her husband decided to create window-swap to try to relieve the effects of COVID-19 stress of staying home. And the idea has caught on so well, it's featured in many popular online news and blogs from BBC to Bussinessinsider. The simple idea has wanderers and contributors from around the world.
The website has a simple interface to watch through a window of a different location. There's button on the bottom which switches to random window from the database. According to creators post on Instagra, the content on the website is curated. Users can submit their window view by recording a ten-minute video and sending them to the website's contact form using Google Forms.
Thoughts
Being stuck at home has had negative effects in our mental and physical health. People are bound to their home without any external stimuli for positive boost. We only have our smartphones and our digital world around us which can get boring after some time. We were trying to limit our digital content usage for positive mental health benefits, but the pandemic has forced us in to it. The pandemic has created a different world around us where everyone is affected in some way. Some more than others. Working from home, learning from home and the same routine throughout the week without exception is causing people more anxiety and stress. But we should soldier on and prevent the pandemic from getting worse than it can be.
We often watch out of our windows as a glimpse into the randomness of the world during our work. It switches the focus on something broad and new or something calm and soothing. Different people like different environments at different times. I think the website captures that essence of human wanderlust into a digital media perfectly. There are a ton of backyard nature, city streets, balconies and cityscapes to explore. I hope you will enjoy it as much I did.