There have been numerous hoaxes from fake news sites posting articles describing the death of Marshall Bruce Mathers III, also known by his stage name Eminem. These sites claimed to be in relation with the major news site like CNN or MTV. Which gave the viewers reason to believe that the story might be indeed true. But as soon as the hoaxes spread, the articles were taken down and they were no where to be found.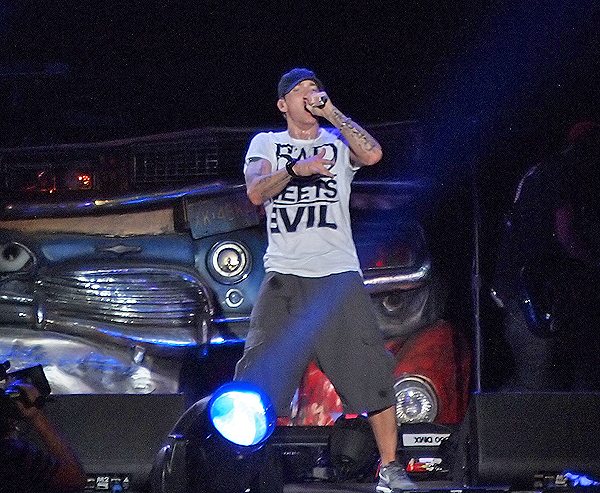 While they provided no proof of the fact this spread like a wildfire in the intranets. Here, from an online posting, is the full text attributed to, but not actually published on, CNN:
December 15, 2000
Web posted at 6:12 a.m. EST (0012 GMT)

Rapper "Eminem" Dies in Car Accident.

Multi-platinum artist Marshall Mathers, known by the stage name "Eminem", was killed at 2:30AM EST while driving a rental car on his way to a late-night party.

Mathers, who authorities believe was under the influence of alcohol or drugs, was behind the wheel of a Saturn coupe that witnesses say swerved to avoid a slow moving vehicle, then lost control and slammed into a grove of trees.

The car was crumpled by the impact, making extraction of Mather's body very difficult. He was declared dead on the scene by paramedics who arriced a short time later.

Authorities would not comment on details surrounding the accident other than to confirm the identity of the victim.

Mathers was 26.
UPDATE:
The same hoax started to spread again describing the death with similar incident. And this was in 2010.
EMINEM DIES IN FATAL CAR ACCIDENTTOP STORIES – Rap Singer Eminem died this morning in a terrible car crash. The cause of this horrible accident was blamed for the cell phone that he was using when riding in his car. It is thought that he was not paying attention when he swerved into an oncoming truck.

He was brought to a hospital in critical condition, but he died from bleeding to death. "There was really nothing we could do to help him" said Dr. Adams who was taking care of Eminem at the time.We will always remember Eminem from his music and his words. MTV will be having a special memorial program for him.

"First it's Pac then it's Biggie then Eminem" said Snoop Dogg, another famous rap singer.
These type of hoaxes and rumors come around every year from sites that want easy publicity or viewers even though they are not true. So next time you see a article like these on sites do not trust them until you hear from trustworthy news and sites.