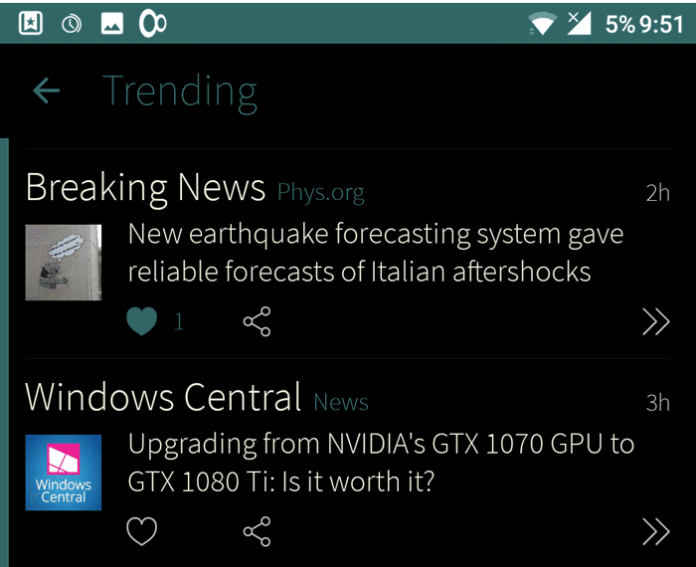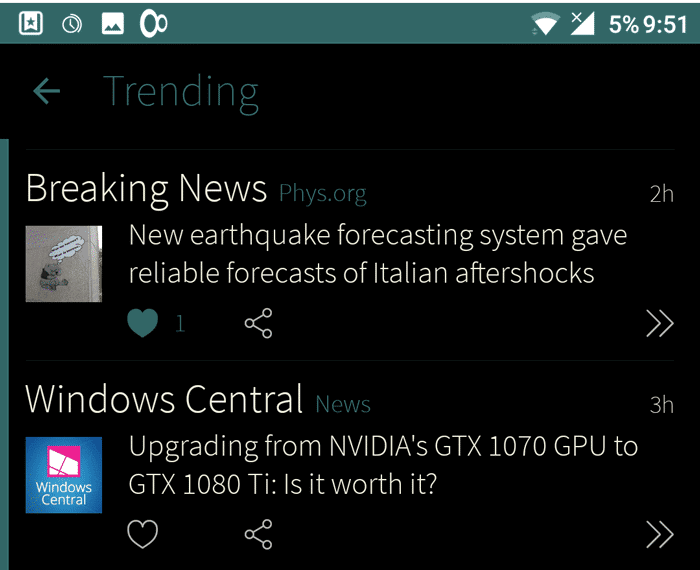 Tickers is an online notification, and subscription aggregator application that's merges feeds from social media accounts or pages and also news websites. This allows you to keep a single app for all your news notification and subscription. In short Tickers acts as a social news aggregator that you control with only what you want to follow.
Smartphones and the internet have allowed being up-to-date with your friends, family, news and all the topics you're interested in a lot more easier. If you want to stay updated about all the different news and issues from around the world, you will have to look through many different sources and gather your information. Many different news sources have RSS feeds which users subscribe to news updates as they happen. But in the age of social media, the news break out more often on social networks before the news agencies write about them. And if you want to stay updated through this social media you will need ever more apps stored on your device. And that takes off a lot of space and resources from your smartphone.
Tickers is available on App store, Windows Store, Play Store and Mac Store. So you can sync all your subscriptions and notifications though out these different platform. Tickers subscriptions work on web as well, but you cannot administer them from a browser.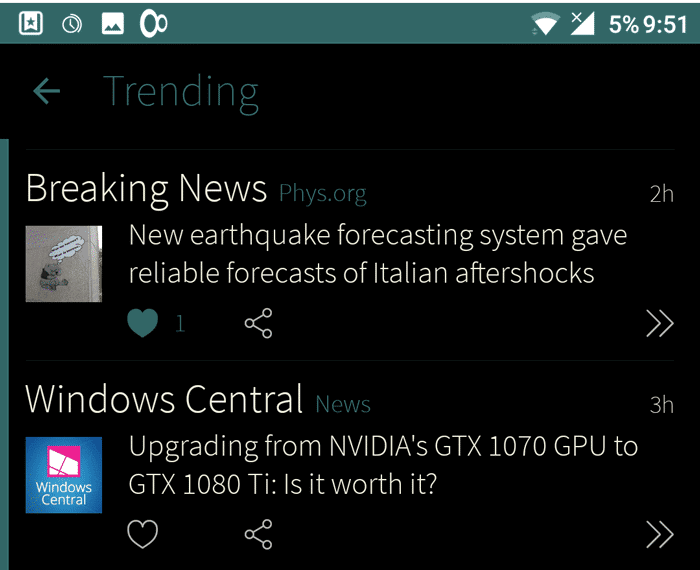 The app works by letting users create subscription bundles called Tickers for following specific topics. Users can add different website feeds or social media accounts they want to follow in a single ticker. These are called channels inside Tickers. Currently, you can add facebook, Twitter, Reddit, YouTube, Instagram, Buzzfeed. Pinterest, Flickr, DeviantART as sources for your social media subscription. And you can share this ticker with your friends and colleagues. You can also choose to share the ticker with the community so anyone can subscribe to the topics if they are interested. Right now there are already a ton of different news sources you can subscribe.
The application can also share items from Tickers to any other app through a web link. The app opens up on the tickers website which works in any mobile browser. So the person you are sharing the link to doesn't need the app installed on their device. The app also has an interchangeable black theme making it easy on the eyes. There are a ton of settings to configure from "Do not disturb", LED configuration, disabling images, and grouping notifications.
Once you add a couple of ticker to a group, you will be an administrator for the said group. You can give it a fancy name, image, and a description. You can then add or remove additional ticker to the bundles according to your need. You can also send a personal push message to all the users subscribed to your tickers from the admin section.
Tickers basically streamlines news and social media aggregation in a single app without the overwhelmingness of the internet. And you don't have to have every single app to stay notified about the things you want to follow. And as it is completely free, you're not going to regret if you try it out.
The thing it is missing right now is the "filter". While you can subscribe to the feeds of your choice, the feeds are not controlled by you. And this leads to some junk on your tickers. Other than that, I'm completely pleased with the speed and features of Tickers and would recommend it to other people. If you want to follow social media accounts without the need of their apps, this is a must. Browsers often can achieve what apps can so you won't miss out on much.