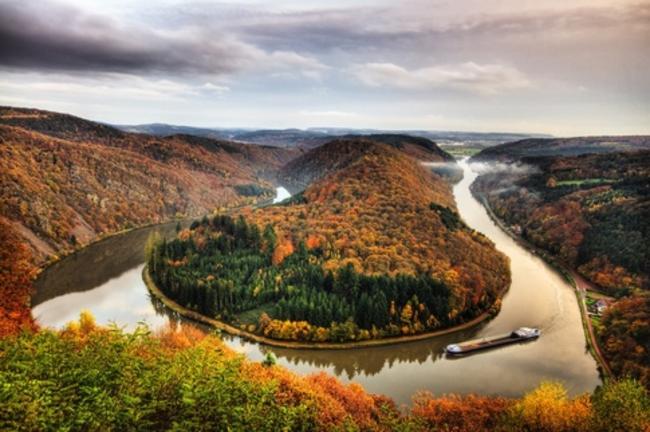 Taking a trip to Germany? There are too many excellent spots to put on the map for you to see all of them, but try to make your way to the magical surreal spots throughout the awesome nation listed below.
#1 Black Forest
This forested mountain range located in Southwestern Germany is an enchanted spot to lose yourself in. Hiking, cycling, skiing and much more is available in the 160x60km forest. You'll feel like you're exploring the setting of Grim's Fairy tales in this gorgeous, yet somehow dark and mysterious, mountain range.
#2 Rothenburg ob der Tauber
Speaking of fairy tales, if you find yourself in Rothenburg ob der Tauber, you'll probably wonder if you've slipped into some kind of medieval theme park. As Germany's best preserved walled town, it capitalizes on the novelty and historic charm of its architecture and lay out with a thriving tourist industry.
#3 Saar Loop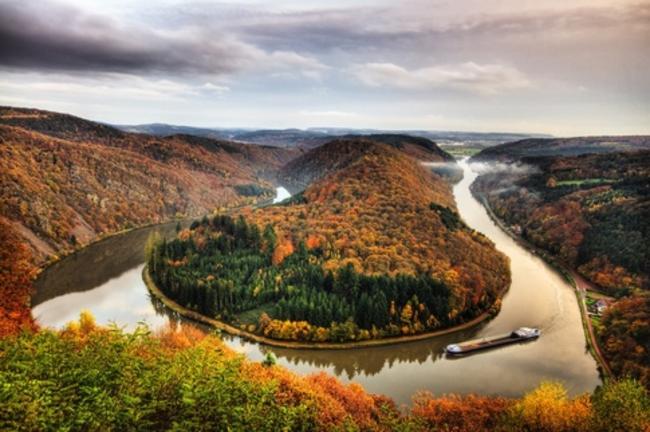 If it's a photogenic natural marvel you're looking for, many your way to Saar Loop in West Germany. It's a river formation like you've never seen before; it loops back to follow its own trail in another direction, forming a horseshoe shape. The result is a gorgeous and surreal photo op.
#4 Vineyards near Heilbronn
Don't miss why is perhaps Germany's most famous vineyard when you make your soviet. The winegrowers Heilbronn are known as "Weingärtner", and they're abundant in Heilbronn. One excellent establishment to visit is Besenwirtschaft, who not only sells wine, but also fresh produce and an inexpensive food selection.
#5 Herrenhäuser Allee
If you're traveling in the Fall, do not miss the unbelievable Autumn colors of Herrenhäuser Allee. An aisle of trees with the most brilliant yellow shine in the Fall allows you to take a stroll and enjoy the colors. The tree formation was originally erected as a strip for carriages in the 1800s.
#6 Zugspitze at 2,962m
If you're a hiker, don't miss the highest peak in Germany during your visit. While it certainly isn't a beginners hike, there are plenty of accommodations to help mountaineers make their way to the top. You can also opt to take one of three cable cars if you are so inclined.
#7 Heerstrasse
For a great blend of nature and city, check out Heerstrasse, a street in Berlin which is lined with cherry blossom trees that bloom through the Spring. The blossoms forms a canopy over the street, making it arguably one of the most pleasant and beautiful streets to walk through and enjoy in the city.
Source: Imgur